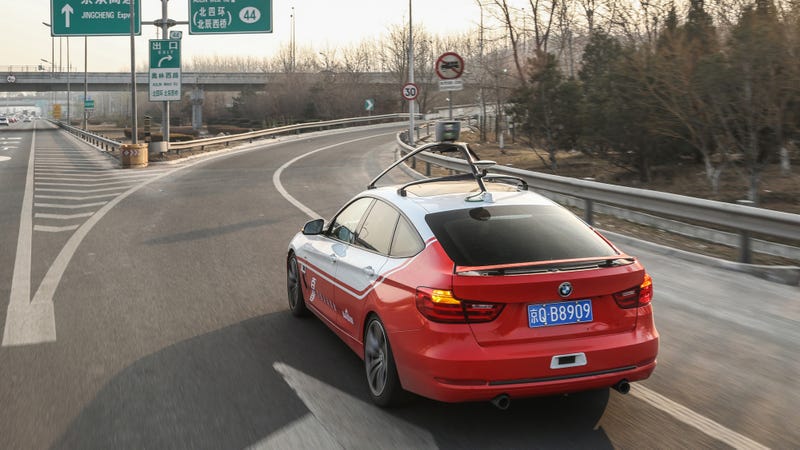 China's top search engine Baidu already has driverless car prototypes out on the road. Now they've announced plans to have them in mass production in five years. That might not even be the most ambitious part, either.
Company president Zhang Yaqin also stated today at the Annual Meeting of the New Champions 2016 in Tianjin that Baidu would have driverless cars on sale within three years, as Shanghai Daily reports.
Baidu's driverless car project has been underway since 2013 with prototype BMWs plying the roads since last year, if you're curious.