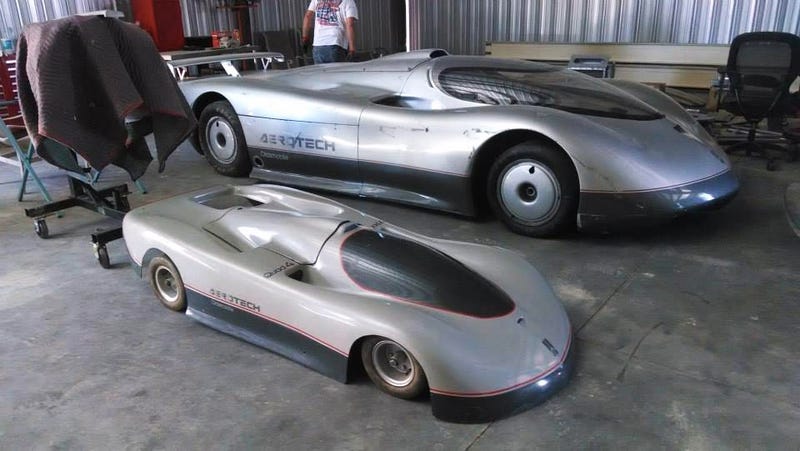 Guys, hey! Thanks for doing me this favor. Somebody just posted a freaking 1987 Oldsmobile Aerotech on freaking Craigslist but shoot, I'm all the way on the other side of the country!
Update: I don't know how legit this Craigslist ad for a 267 mph prototype in midtown is, I shot the guy an email and heard it's not actually in Manhattan, just listed there, Shanghai, and Dubai. You know, where the fancy cars are. The car is apparently actually in the "southern plains of the US." That, uh, doesn't narrow it down too much so you're going to need a lot of luck and good spider-senses to find this thing. If it's a scam, at least these rascals have great and creative taste in cars.
The Aerotech, of course, was part of a series of concept cars GM cooked up in the late 80's to prove, I don't know, that their boxiest brand could be the opposite?