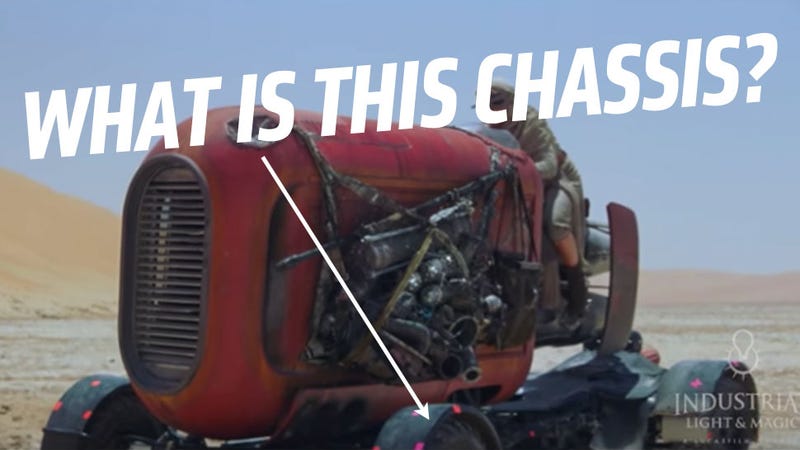 Earlier this week, Industrial Light and Magic released a little VFX trailer revealing how every single frame of Star Wars: The Force Awakens takes an insane amount of work. In doing so, they revealed some of the hidden methods behind the magic, including the chassis that Rey's speeder actually drove on. Now I want to know what that is.
The relevant section is here, about 0:30 seconds in:
And, here's a still of it, slightly enhanced, so we can try and see all the details we can:
That actually looks like a pretty bad-ass tractor on those wheels.
I've contacted ILM to see if anyone there is willing to tell me what it is. As soon as I find out, I'll post the answer, so we can tell how close we were, or how laughably wrong we were. Or both.
In trying to figure out what this is, there's two main ways it could go: it's either totally custom-made, or adapted from an existing car. While ILM certainly has the resources to custom-make something, I feel like it's more likely to be a heavily modified chassis from something existing.
Movie studios have a long history in adapting old cars to be custom movie vehicles. Why re-invent all the parts that just make the car move, steer, and stop if nobody will see it in the movie, anyway? They have way more important things to do.
I know old air-cooled VW pans and chassis are used often, because they were (once) plentiful and cheap, and the fact that it's not a unibody means that you can have a whole blank slate workable chassis on which you can put anything. Even a Skyline, like they did for Fast and Furious.