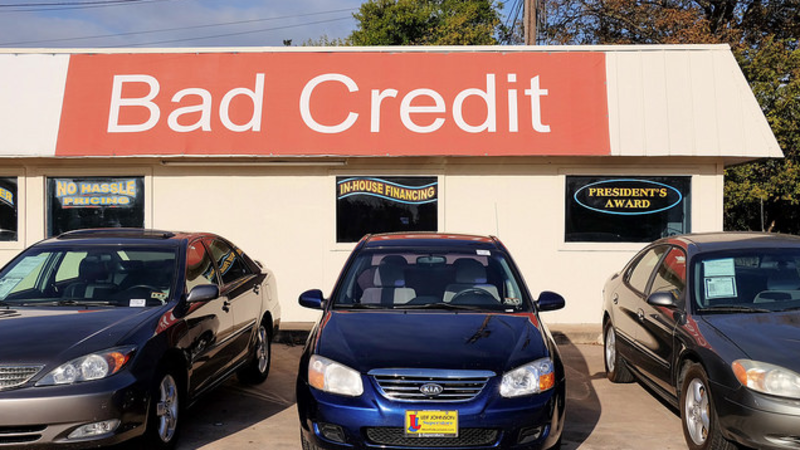 Negotiating the price of a car is relatively easy. However, actually getting a loan for your car can get a bit murky due to the nature of the lending industry and how "credit" is determined, which can lead to some dishonest practices.

Welcome to a Ask Automatch! Where you get to ask me your burning car buying questions. Got a scenario or a situation and you aren't sure what to do? Send an email to Tom.McParland@jalopnik.com and I'll try to help you out.
This week's letter comes from Randy who went to buy a brand new Dodge Charger (hopefully with a V8). He did his research, negotiated the deal and thought the loan process would be smooth sailing. It didn't work out that way.
Last week I tried to buy a brand new Dodge Charger. I got what I thought was a great deal on the car; the dealer offered me well below the invoice price plus incentives. Then I go into the finance office and they tell me I can only get approved for a loan at 8% APR!

I checked my credit on one of those free report websites and the FICO was 740. I thought I would qualify for the best rates. The dealer said that those reports don't always apply to auto loans, but they wouldn't tell me what my credit score was according to their report.

I thought something was fishy, so I got up and left. Can they lie to me about my credit score?
Why am I not surprised this happened at a Dodge dealer? It's not that all Dodge dealers are bad, but boy, in my experience negotiating car deals, many of them are a royal pain when it comes to getting an honest straightforward answer on a quote.
So the thing here is that the dealer didn't technically lie to you about your credit score. They just said that they can only get you approved for a loan at 8 percent. That is not to say that you couldn't get a much lower loan elsewhere.
You are correct that a FICO score of 740 should qualify you for some of the best rates available; the dealer is also right that those third party websites and scores don't always translate to how loan companies determine the APR. However, a free report from any one of the major bureaus should give you a fairly accurate picture on where you stand. Something tells me the dealer was trying to pull a fast one on you.