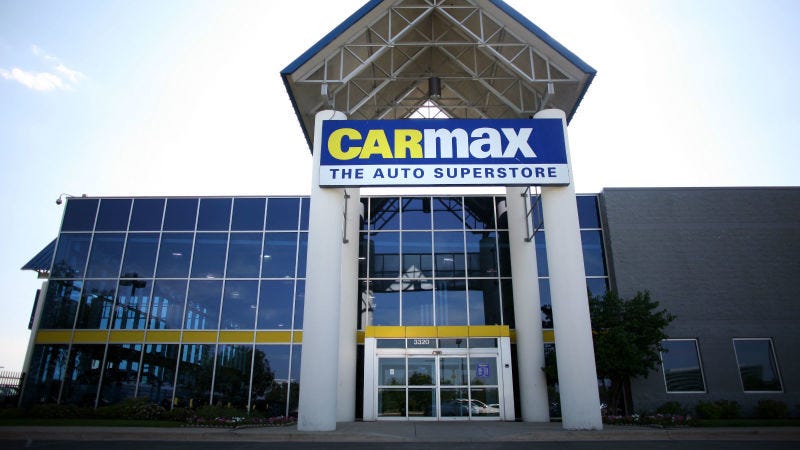 CarMax bills itself as being better than your average used car dealership thanks to a "125 point inspection" said to ensure quality. But after one buyer bought what he considered a lemon from CarMax, a California court has determined that their inspection process isn't all that thorough.

According to Automotive News, Travis Gonzales purchased a 2007 Infiniti G37 from a CarMax store in Costa Mesa. Shortly after he bought the car, Gonzales started to encounter several problems with the car, including brake pads that needed replacing, malfunctioning windows, transmission problems and instrument panel warning lights that illuminated routinely or in clusters. (No, Volkswagen owners, the last one is not supposed to be normal.)

Gonzales was naturally frustrated because he had purchased the vehicle from CarMax because they advertised this thorough inspection process. He even received two copies of the CarMax inspection report that indicated that the problem components had indeed been "inspected."

The issue, according to Gonzales' lawsuit, is that these "inspection reports" make no specific indication regarding the condition of the components. Gonzales sued CarMax under California's Car Buyer's Bill of Rights, passed in 2006. It requires sellers of certified used vehicles to conduct and provide consumers with a checklist of every component that has been inspected and if those components satisfactorily passed the inspection.

Gonzales' attorney, Hallen Rosner, said that while most manufacturer backed programs adhere to the California's Car Buyer's Bill of Rights, CarMax's program does not and claims that their certification program "is a complete lie and a farce."

A judge in found in favor of Gonzales. In a statement from the court:

"CarMax's CQI certificates merely guarantee that the vehicle's overall condition satisfied its certification program and list the components inspected under that program. After receiving this certificate, the consumer knows neither the condition of the individual components nor which, or how many, components must pass the test before a vehicle is 'certified.'

In fact, the consumer knows nothing specific about the status of the vehicle as a whole or of the individual components because he does not know what the standards are for satisfying the CarMax certification program. The vehicle may have passed inspection, but do the brake lines function properly? The consumer does not know what it means to 'pass' CarMax's inspection: are all of the inspected components fully functional, or just a mere majority (or fewer) of the components inspected? Which components must be satisfactory, if any, before the car is deemed certified? Under CarMax's certification program, the consumer remains uninformed, and the consumer-protection and transparency-promoting purposes of the statute remain unfulfilled."
Essentially, when CarMax inspects a car they have their own standards that determine what is "passing" and what is not. The consumer has no knowledge of what these standards are, and therefore cannot make an informed decision on whether or not the "inspected" components are indeed in acceptable condition.

The takeaway from this case is that CarMax's inventory may or may not be of any higher quality than a used car found on any other dealership lot and despite the use of a "125 point inspection," buyers should still employ their own due diligence when purchasing a pre-owned car from CarMax.