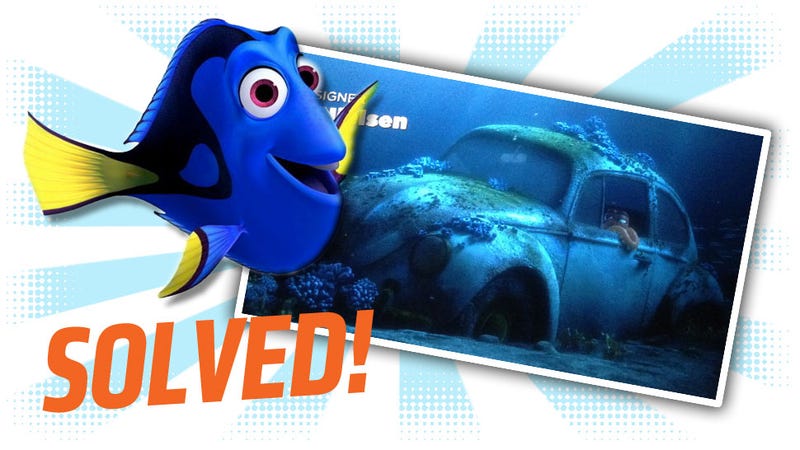 Everyone, relax. I know things have been tense, but I assure you that everything is now under control. I say this because I can now report with confidence that we have successfully determined the year and model of the Volkswagen Beetle sitting on the ocean floor in Pixar's latest movie, Finding Dory. We're going to be okay.
Does this count as a SPOILER ALERT? Maybe, if knowing the year of a CG background prop will kill your enjoyment of a talking fish movie. So, you're warned.

I took my son to see the fish-based movie (he's fond of all sorts of fish-related entertainment; an all-cod production of Man of La Mancha delighted him) and noticed a prominent cameo of an old Beetle patiently soaking on the ocean floor.
Once I saw it, I knew the global public had a right to know what year that Beetle was, and, ideally, what model. I couldn't let them down. Not this time.