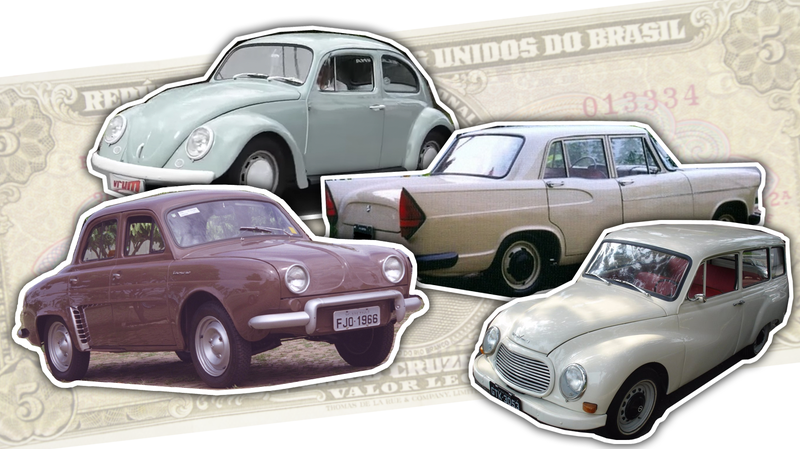 I don't want to alarm anyone, but Brazil was going through some very difficult economic times during the period of 1962-1968. While I'm sure things were deeply crappy for Brazilians at that time, the economic situation did cause the development of some really fascinating cars, including what might be the most stripped-down, bare-bones Beetle ever built.
Thanks in part to a military coup and "problems associated with import substitution industrialization," the Brazilian economy from 1962 to 1968 was in whatever you call a shitter in Portuguese. The native auto manufacturing industry in Brazil wasn't even a decade old at the time, so in order to keep things going, the government launched a program to stimulate the sales of new cars.
That program included a program of highly accessible loans with subsidized interest, but it also required something from Brazil's biggest car manufacturers: really, really cheap cars.