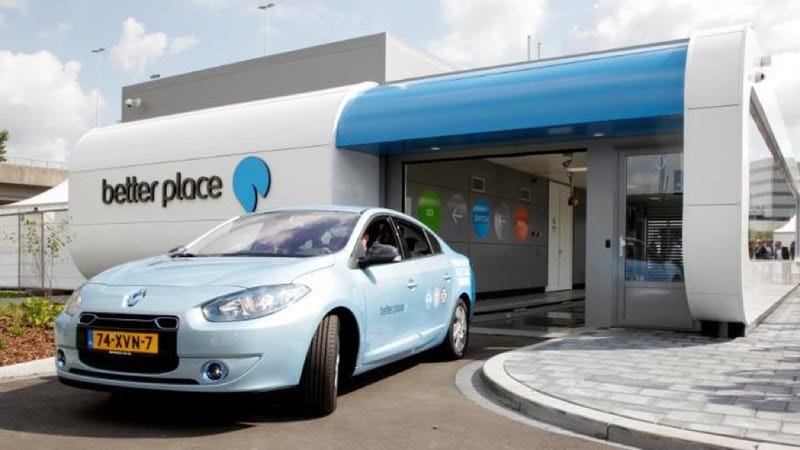 Better Place, the Israeli startup company that tried to reintroduce the world to swappable electric car batteries, is off to a place that is not better at all: bankruptcy.
It's a sad end to a company that raised $850 million in private capital and was previously lauded for having an extremely ambitious plan to get cars off fossil fuels.
The company worked like this: you, the consumer, purchase an electric car, which in this case was a Renault Fluence ZE sedan. You drive it to a Better Place station, and they swap out your empty battery with a fully-charged one in about the same time it takes to put gas in a conventional car. A subscription model meant you pay for the electricity you use per mile, not unlike you'd pay for minutes on your cell phone bill.
Battery swapping is hardly a new idea. It's actually one that dates back to the early 20th century, but Better Place brought it back in a novel way that attempted to address one of the primary problems with EVs: they take forever to charge, even if you're using one of Tesla's quick-charging Supercharger stations or something similar.