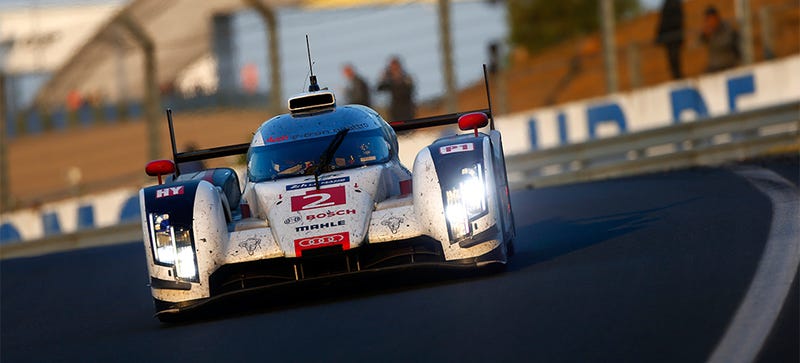 The No. 2 Audi R18 e-tron quattro, piloted by Marcel Fassler, Andre Lotterer, and Benoit Treluyer took the checkered flag in the world's most grueling endurance race, the 24 Hours of Le Mans. Congrats to the entire team.
They deserved this one, after the track took its toll and took out a number of their competitors.
Audi, which managed to beat Porsche after welcoming them to the track with a hilarious ad, is still second to Porsche in total constructor wins. Porsche still has 16 overall wins, with its last coming in 1998.
Perhaps more incredible than the win of Audi No. 2, is the fact that the Audi No. 1 car finished the race in second place after being completely rebuilt as a result of a devastating crash.