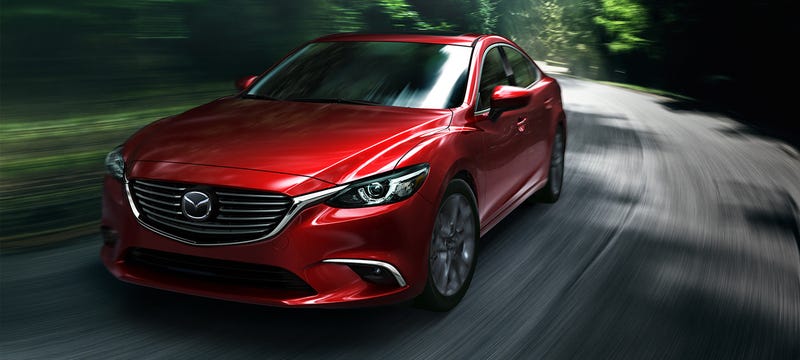 Life is all about compromises. If you have come to the point where you need a midsize four-door sedan, but you want something enjoyable to drive, there are two ways to go: A European sport sedan, or a brand new "sporty" version of a mainstream sedan.

I got a note from a reader that had the following dilemma:

I'm looking for a sedan under $30,000 that is fun to drive. A manual transmission is preferred, but not a must have. I keep looking at some nice CPO examples of either a BMW 3 Series or Audi A4.

I'm also tempted by the "sport" trim versions of regular stuff like the Accord or Mazda6. The new cars are going to give me longer warranty coverage and probably be more reliable, but are they worth it if you really care about driving?
Can a sporty midsize family sedan match the fun you'd get in a 3 Series? Let's look at some of our options.
Mazda6
The Mazda6 is the default recommendation from practically every auto-journo to someone looking to buy a family sedan. It looks great, the handling and steering feel is spot-on, and the fit and finish is top notch. The whole lineup is practically the "sport" version.