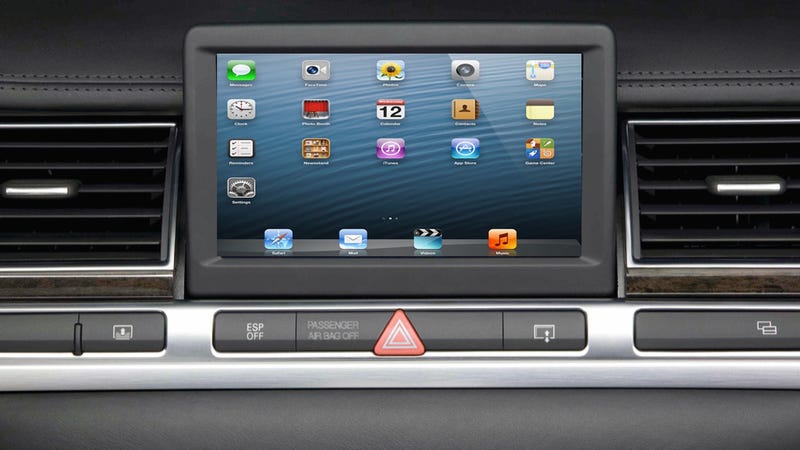 If you somehow don't have enough Apple in your life already from your phone, tablet and computer (assuming you use Apple products for those things), you might be able to get it in your car soon as well. Maybe. Someone guessed.
Apple rumormill 9to5Mac reports that the company wants to "move aggressively" into the car integration market later this year. They want you to be able to plug your iPhone (or iPad, presumably) into the car and then use the car's existing display screen as an interface for the device.
They're supposedly working with carmakers to create updated center consoles the iOS devices would plug into, replacing the proprietary GPS maps on a car's touch screen with an optimized version Apple Maps. (I'll leave Apple Maps jokes out of this for now.) The Siri voice control system would be used to control maps and other iOS features.
If this sounds like the Volkswagen iBeetle that was recently unveiled at the Shanghai Auto Show, it's not. That concept merely had a special docking station and devoted app for the iPhone — this would put iOS directly into your car.