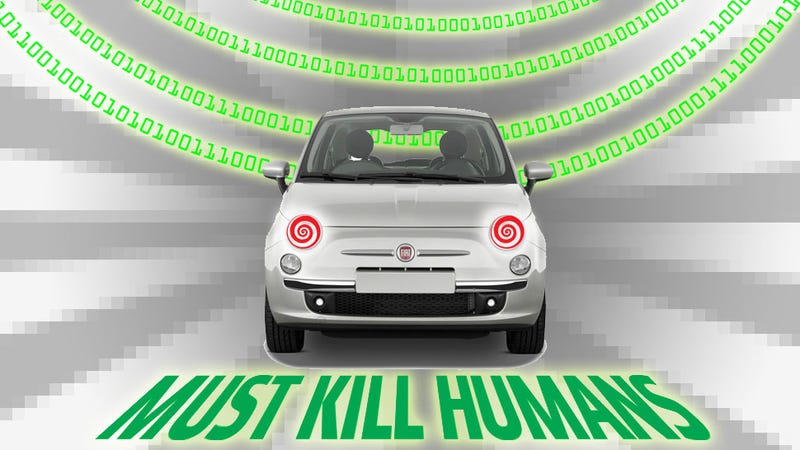 Here's the scenario: a "14-year-old in Indonesia" sits in front of a laptop, gives an evil laugh and says whatever is Indonesian for 'check this out.' He furiously types on the keyboard, dramatically hits "enter," and then immediately cars start crashing in LA. AOL says this can happen. We say that's bullshit.
Just so you don't think I'm putting words in the mouth of AOL Autos' Pete Bigelow, here's a direct quote:
Imagine this grisly scenario: You're driving down the interstate with the cruise control set at the speed limit. Without warning, your car accelerates. The speedometer pushes past 100 miles per hour. Suddenly, the car turns left and crashes into the concrete median.
and also
"Can some 14-year-old in Indonesia shut a bunch of cars down because everything is wired up?" That's the question U.S. Senator Jay Rockefeller posed to a panel of automotive experts during a Senate Commerce Committee hearing last month.

The short answer is yes.
While technically some of what's described in the article is certainly true, the fear-mongering tone, calculated to terrify the rapidly aging AOL dial-up readership, is uncalled for at this point. Let's break down exactly why this is.