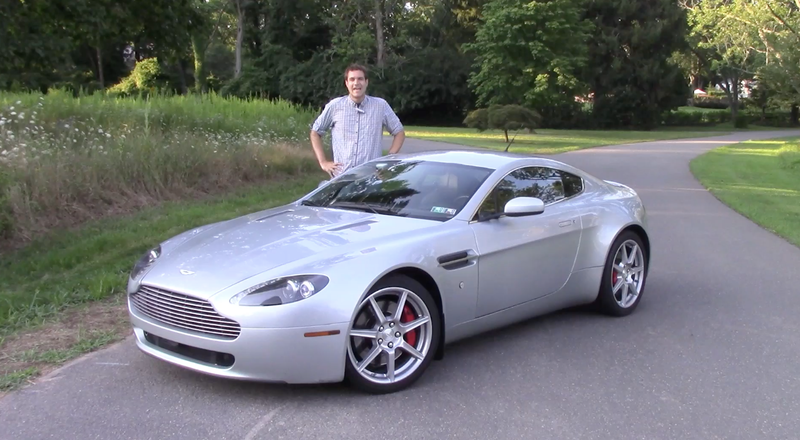 The time has come: today is my final day as a regular contributor to Jalopnik. From this moment on, you'll be able to find all my writing at the new automotive enthusiast-focused page Autotrader.com/Oversteer, where I've been hired as editor. But as much as I'm excited for my new gig, leaving behind Jalopnik after three years isn't an easy decision.
It's hard to say goodbye to my co-workers, to the amazing editorial freedom I've had here, and, most importantly, to Jalopnik's incredible readers. I've met up with literally hundreds of Jalopnik readers over the last few years, and it's been the second-best part of this job. We've had dinners, gone off-roading, visited the drag strip, and attended cars and coffee. Readers welcomed me to Philadelphia, they filmed my videos, and they become my best friends. One of them will be a groomsman in my wedding.
You'll note, however, that I called the readers the second-best part of the job. Undoubtedly, the best part has been all the crazy adventures I've undertaken, primarily with my readers and friends who were willing to come along for the journey. For those of you who don't want a sappy goodbye story, you can skip and instead watch a little video journey I've assembled into the past three years.
For those of you who do want a sappy goodbye story, here it is: the very first time I ever submitted a story to Jalopnik was in April 2013. I sent it to Matt Hardigree on Facebook and checked back every five minutes until he posted it. Once it went live, I was more nervous than at any other time in my life, except for the day I went off to college, and the day I realized I had accidentally shoplifted a Micro Machine when I was six. I'm not exaggerating when I say the thrill I get from my writing going live here at Jalopnik remains in place today, three years and hundreds of columns later.