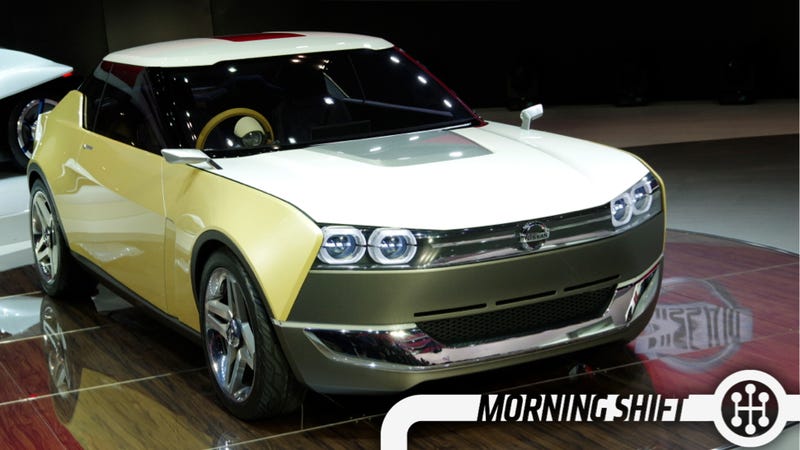 This is The Morning Shift, our one-stop daily roundup of all the auto news that's actually important — all in one place at 9:30 AM. Or, you could spend all day waiting for other sites to parse it out to you one story at a time. Isn't your time more important?
1st Gear: It's All About The Money, Money, Money
Our buddy Karl Henkel may not be able to handle his brisket, but he's definitely on top of the why-Gen Y/Millenials-haven't-bought-all-the-cars beat.
In today's installment we hear about a Deloitte LLP study released yesterday that says 60% of Gen Y consumers want to buy a car in the next three years, and only 10% say they never plan to buy or lease a car.
The report also found that, duh, 80% said the biggest barrier is the price of a car.
If there's one downside in the report it's this:
"While Gen Y may not necessarily scrutinize horsepower, acceleration times or engine size, they do have clear needs, wants and desires, especially when it comes to remaining connected to all of their lifestyle technology while on the road," said Masa Hasegawa, principal, in a statement. "This is good news for carmakers, who already offer — or are bringing to market — many of the features Gen Y consumers most want in a vehicle."
2nd Gear: Elon Musk Says All Sorts Of Crazy Things
Boldness is never a quality that Elon Musk is wanting for, and with his stock up 4.0% to $170.97 maybe it's not a quality he needs to abandon.
Still, at their press conference in Detroit, a company exec tried to skirt the idea of NHTSA issuing a "recall" over charging issues by pointing out that all the updates were down "over the air" with a software rewrite.
Semantically, I agree that "recall" isn't the best word for the modern age since the cars don't have to go into the shop.
That's all fine and good if we want to make that argument, but here's Bloomberg explaining why that's not the best idea for him:
As Musk looks to start selling into the safety-conscious mass market within three years, he wants to dispel any notion that owning a Tesla is inherently dangerous. Yet by sparring publicly with NHTSA, he risks rankling a regulator that could force costly alterations or fine Tesla millions of dollars for not reporting what it considers safety defects.
I have a feeling that Musk ain't care.