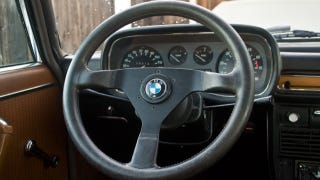 There I was, explaining to my mom how I had just crashed the family Volvo 240 station wagon into a parked Corolla. "I couldn't have been going that fast, mom, the airbag didn't even go off."
"Ha! The Volvo doesn't have an airbag, it's too old."
I was a little shaken up by that announcement, thinking I had a cushy, nylon bag to keep me from eating steering wheel. What it means to me now is that I have no experience having an old airbag go off in my face.
This question of the safety of old airbags came up today in our question, "what do you do to a car just because you're an asshole?" Reader Takuro_Spirit had this to say.