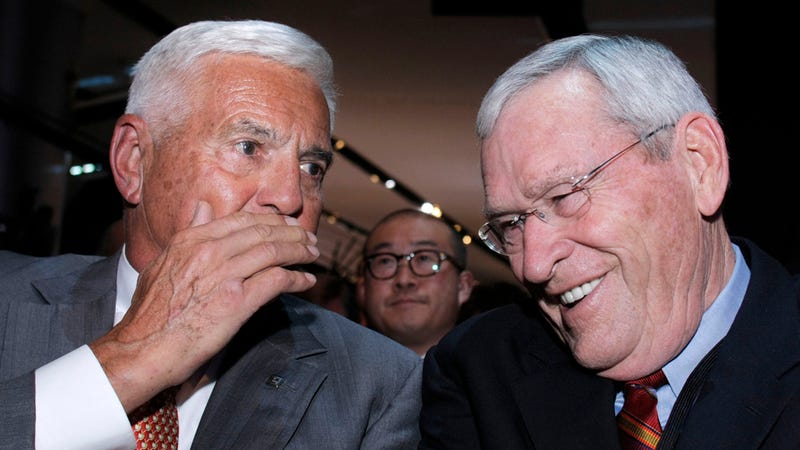 Everyone involved with the General Motors turnaround seems to think it's important to note that they were the ones who actually saved GM, even though the company is still far from being a model of business success. Today's turn comes from former AT&T CEO and very very interim GM CEO Ed Whitacre in excerpts from his new book "American Turnaround" on Fortune this morning. There's a lot to swallow from what sounds like an auto-hagioraphy.
His first observation is that GM didn't know what it was doing and that post-Wagoneer CEO Fritz Henderson was a nice guy completely unaware of how little the rebuilt GM Board of Directors wanted to listen to him talk car nonsense for hours.
Fritz did not exactly take my advice. Instead of keeping things to the point, his presentation turned into a long string of facts and figures that offered little insight into GM's financial health or global strategy. At the one-hour mark, Fritz was still talking. I was incredulous. Instead of making it look like he had a handle on things, his presentation did just the opposite. After an hour and a half, we'd heard enough. I cut Fritz off and told him to sit down.
Henderson got 90 days of probation and didn't change his ways, according to Whitacre, so he was fired on the spot and replaced by… Ed Whitacre. This explains why Fritz Henderson's daughter took to Facebook to say "Whitacre is a selfish piece of shit, who cares about himself and not the fucking company" shortly after Henderson's forced resignation.