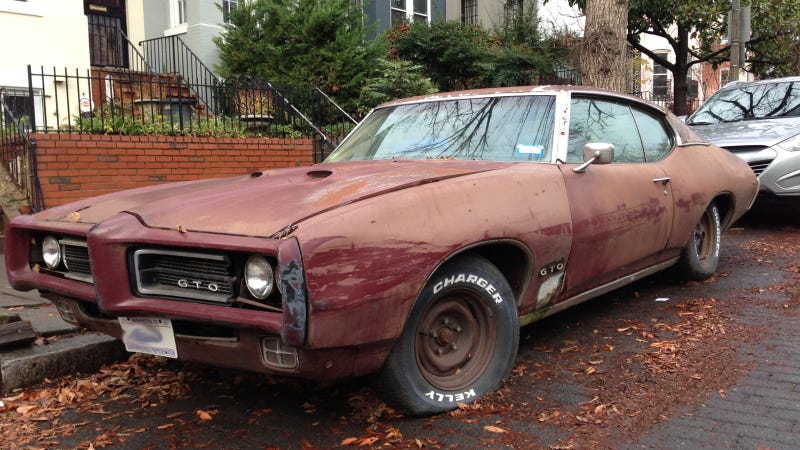 Welcome to Found Around The District, where we highlight fascinating cars we find around a city where people are too busy fighting through traffic and hunting for parking to drive anything interesting: Washington, D.C.
In the District, everyone mostly cruises around in boring econoboxes, generic luxury cars, older Saabs and government-issued Crown Victorias. (Not that there's anything wrong with any of those things.) It's not every day I run into a fire-breathing American performance icon like a Pontiac GTO.
Like the pair of big coupes I wrote about a few weeks ago, it's not too uncommon to run into big, older American coupes from the 1960s and 1970s. But this was more special than any old Ford LTD or Chevy Impala — this was a GTO! It's a legend, the kind that Baby Boomers and even younger muscle car enthusiasts will still pay top dollar for even today, if they're in good shape.