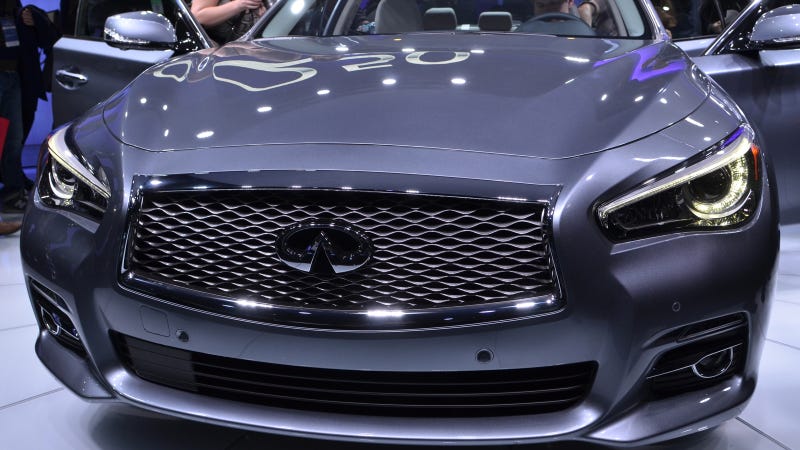 Infiniti is getting rid of random letters across their range and replacing them all with the letter Q for 2014 so people aren't confused anymore.
Can the new Q succeed and beat the 3-series at its own game?
The Q50 (or Fitty, if you will) looks a bit ungainly from the front. The grille appears to be too large and the headlights too small; It's a bit reminiscent of a photoshop pinch and stretch job.