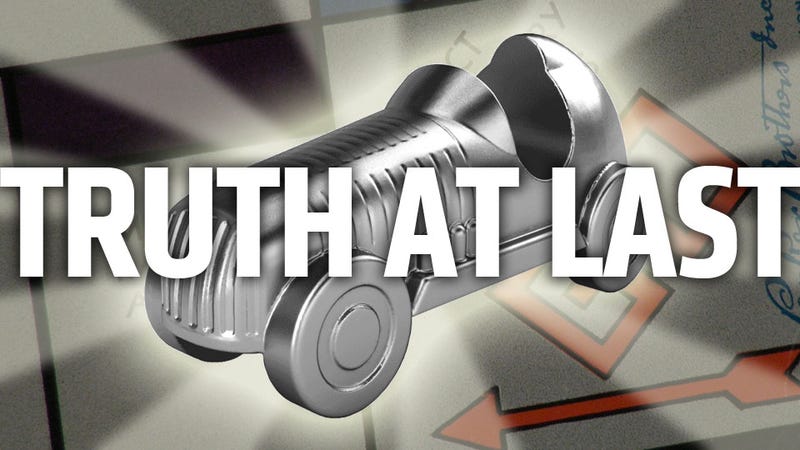 So you may have heard that the tubby little robber baron that runs the Monopoly franchise, Uncle Pennybags, has decided that one of the iconic Monopoly game pieces will be retired and a new piece will take its place.
Now, normally, we wouldn't care about this. Hell, if they said they were going to be replacing one of the little murder weapons in Clue with a little chainsaw, I wouldn't even bother to get off the pile of rags I use as a sleep/work litter. And, unless you play with lots of embezzling and hush money clandestinely folded into sweaty palms, Monopoly is still a pretty tedious attempt to make real estate fun. But with Monopoly, there's a car involved. And that makes it personal.
I should clarify here that I'm in no way whatsoever worried that the car will be voted out. Because, come on, who doesn't like being the car? It's the most popular piece in Monopoly. The shoe? I know my Gawker-sibling/pal Lindy West loves it, but look at the thing. It looks like one of those shoes cartoon hobos catch when fishing. And the iron? Who the fuck wants to be an old iron?