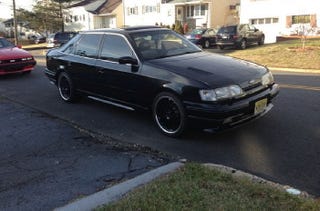 Being a dead sub-brand of an also dead brand is a daunting stigma to overcome. Today's Nice Price or Crack Pipe Merkur Scorpio has risen from the grave, but will its price make it dead to you?
In inspirational movies there's always a scene were the outcast is given a pep talk by the aspirational protagonist in which they are told to embrace their unique qualities, no matter how socially abhorrent those might be.
Well, this ain't a movie, and there's damn few perky cheerleaders or reformed gang members among us to build up the confidence of yesterday's 1971 Datsun 510 custom convertible. In fact, after seeing both its freaky top and 90% Crack Pipe loss, the general consensus was good luck with all that.