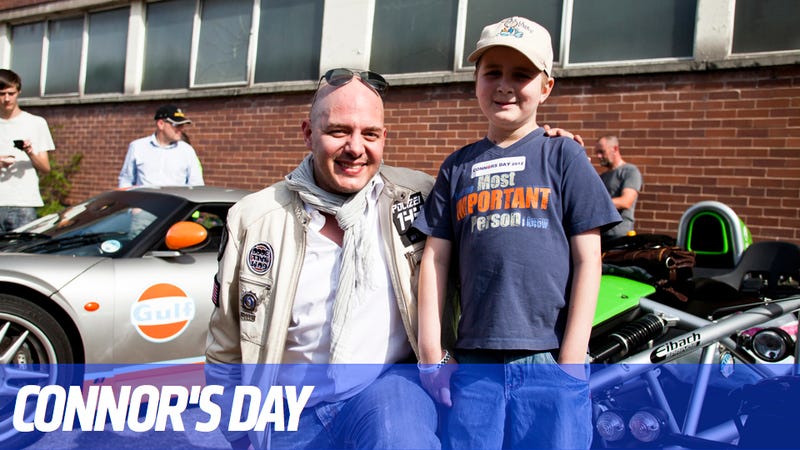 I have some unfortunate news to bring you today. Connor Harrison, the terminally ill 12-year-old boy whose dying wish inspired thousands of people to put on a massive car show in September, passed away in Britain about a week ago.
You may have followed the story of "Connor's Day" here a few months ago. Father Scott Harrison posted on a UK Subaru forum in late August that Connor — who had already defeated cancer twice in his life — was diagnosed with a brain tumor and given a few weeks to live. Wanting to make good on a promise to take Connor to a car show, Scott asked some of his fellow car fans to come visit the boy instead.
That story went viral after being featured on Jalopnik and other websites, and it soon exploded beyond the family's wildest dreams. At first, about 200 cars committed to the event. But On Sept. 8, some 2,200 cars and 4,000 people showed up for Connor's Day, according to the Daily Mail, including scores of Subarus, Ferraris, Lamborghinis, BMWs, Audis, Hondas, a litany of race cars, and even Alex Roy and his Morgan Three-Wheeler. Click here to see some of them.