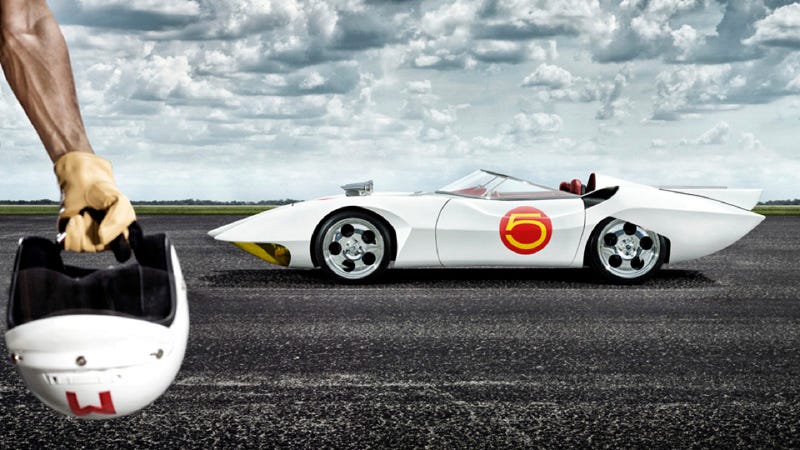 As a commercial photographer and filmmaker I'm often invited to shoot some interesting cars. But few have been as personally exciting as a street legal, working replica of one of every kid-of-a-certain-era's fantasy car: the Mach 5. And when I say working I mean it has two giant saw blades coming out of the front.
I got to shoot it, I got to drive it, and I got the story of the man who decided to put such a gorgeous car together.
As you can see from the video later in this gallery and sense from the photos, it was a hot day. I was probably suffering from heat stroke and a wicked farmer's tan by the end of it, but I got to tear around in the Mach 5 on Florida back roads after the shoot for TheRealMach5.com. Thankfully, she's street legal… if you don't drive with the spinning saw blades deployed.
It was worth making the trip just for that.
How I Got To Drive It
While traveling around the country the past several years for my regular paid photoshoot projects, I have been taking time to shoot portraits of various movie and TV car owners (replicas like the Ghostbusters Ecto-1 included) for a personal photo series I have been doing for my portfolio that I fondly call the Unicorn Project (more of them on my blog). This project has opened the door to many unique car collectors and vehicles with crazy stories of their own. I hope to one day make a book of it! I met Len Mosco, owner of The Real Mach 5, through another buddy that built an amazing replica of the Luke Skywalker Landspeeder that I photographed a couple years back.