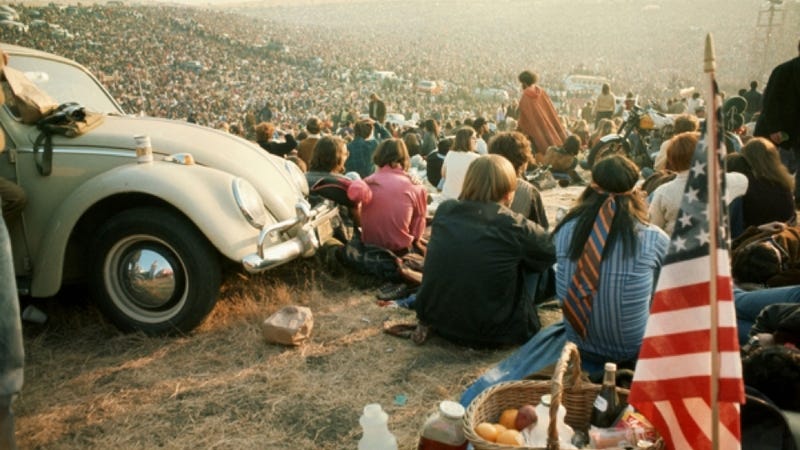 What did you do this weekend? Maybe you raked leaves, bought stuff at Costco, or even went out and saw some live music. Whatever it is was undoubtedly tame compared to the massive, raucous music festival held at Altamont Speedway 43 years ago: the infamous Altamont Free Concert.
There's a good chance that you could have been maimed or killed in the drug and alcohol fueled mayhem that reached its climax during the Rolling Stones' set, so your boring trip to the supermarket was actually a pretty good option.
You see, musicians and concert goers had yet to face the reality that the puerile hippie mores of the late '60s were about to give way to something harder. The people who helped them face that reality were none other than the Hells Angels.
Disclaimer: If you're a Baby Boomer — and there are a lot of you out there — you've probably heard of this mess before. But not everyone was around in 1969, so have patience for those to whom it's news.