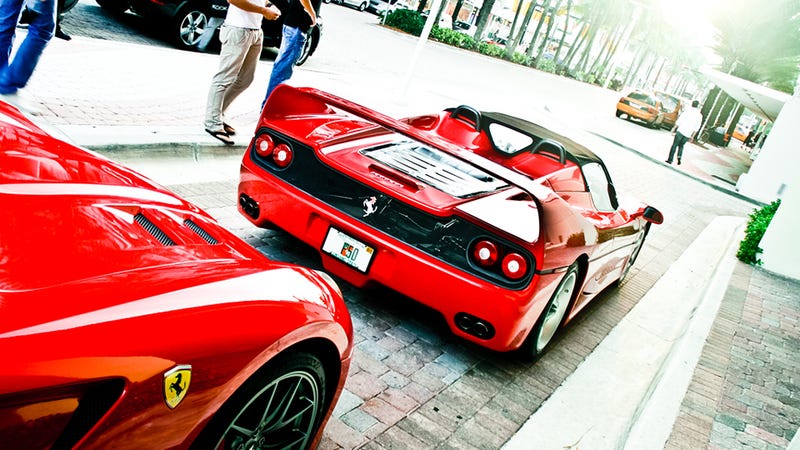 It's not the heat that melts your brain in Miami. Not the sun, or the sand, or the music, or the food. It's the sheer gluttony the city has for supercars.
Here is, for instance, a Ferrari 599 GTO having to take second place in the valet line to nothing less than a Ferrari F50. Such is the Miami way.
Of course perhaps we love Miami most for giving us CSI: Miami's outstandingly outstanding overacting, used to great effect by Sir Ramblin Rover on today's discussion of the ten best Chinese cars on sale today.