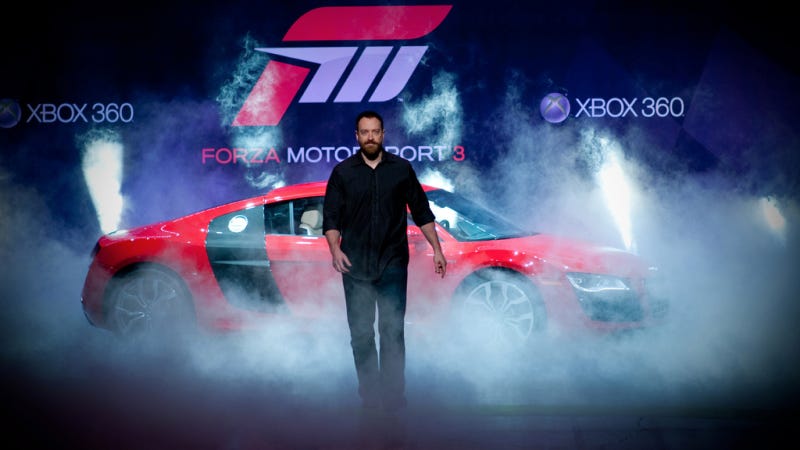 My Corrado isn't fast, but it's mine. If I drive it right, If I cross the yellows to straighten the road out and keep my speed up, it feels quicker than it really is. I need to be mindful of oncoming traffic but when I turn he music up and let it rip I manage to beat the faster cars.
Some day, I'm going to win enough street races, earn enough street cred, and save enough cash to buy the car I want. A 911 turbo with full upgrades and the boost jacked to 11. But until then I'll keep racing my Corrado and hope for the best. 


Welcome to Forza Horizon. The game is fun. The press trip I went on for it was kind of terrible, but the experience gave me a chance to ask the game's creator to find out why, in the words of a few angry hard-core sim players, "HE IS RUINING EVERYTHING WE LOVE!"
You've read a lot about the game by now, especially here on Jalopnik. You've probably focused a lot on the physics engine or the downloadable content or multiplayer modes, but the real gem is the single player mode and the fully modeled world. It's amazing. I normally hate single player mode in racing games but Horizon is different. The world feels real. Everything you can see in the distance is real and if you drive long enough you reach those neighborhoods.