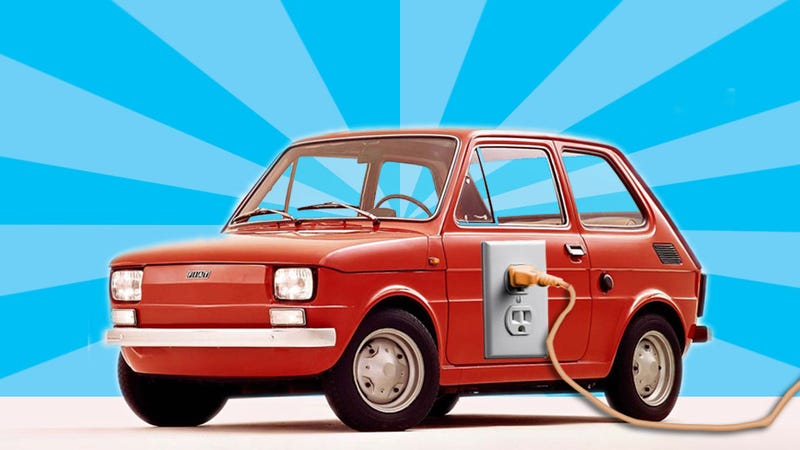 Even if you're not directly in the path of Superhyperthunderricane Sandy, there's still a vast number of people who may be affected by losing electrical power. And, as we know, living without electricity means you're about six hours away from reverting to cannibalism, wearing skulls, and building a Thunderdome.
Generators are great to have in these situations, but let's face it, most of us don't have one. Or do we? You know that sleek wheeled box you use every day to go to work and get chicken wings? It's also a gasoline (or diesel) generator with seats and a radio. Let's see how to use it to power your house.
In the interest of being inclusive, I'll cover some very basic stuff here, so hardcore Jalops, please bear with me and feel free to mutter "duh" as often as you like.
The basic principle here is simple: your car generates electricity as it runs, to power the spark plugs and lights and engine computers and play your old mix tapes. The electricity is generated by your car's alternator (or, in older cars, generator) driven by a belt off the engine. Since the car's electricals run on DC (Direct Current, like a battery) and your house runs on AC (Alternating Current, like, um, everything in your house or an electric chair), we need a way to convert the DC from your car to AC in your house, and for that we use an inverter. Power Inverters are little boxes that plug into your cigarette lighter and handle the conversion. A number of new cars have them built-in nowadays, as well.
Method One: Acquire/Have a Power Inverter
This is by far the better way. Plug your inverter into your car's cigarette lighter/12V outlet.
Many commenters are pointing out that on lots of cars, the wiring to the cigarette lighter/12V outlet is pretty flimsy, and could possibly cause a fire. That's often true. So, to be safe, connection of the inverter directly to the battery is safest. You can use an accessory 12V outlet and clamp the leads to the battery terminals.
Then, connect an extension cord to the wall-style inverter outlet. There is some loss of power over long runs of extension cord, so try and park as close to your house or apartment as safe and run the shortest length of cord you can get away with to a power strip. Remember, many people die from carbon monoxide poisoning and electrocution so keep any cars in a well-ventilated area and use outdoor-approved equipment only.