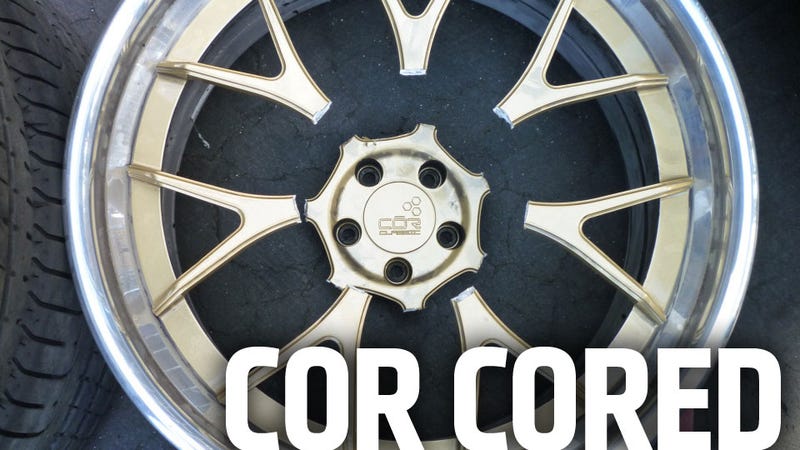 If you're buying wheels for your track car from a company that says things like "they're at home on the boulevard or on the racetrack" then it's reasonable to assume that the track is one of the expected places you'll be using those wheels. That means if the center of the wheel busts out while driving, you wouldn't expect the company to deny your warranty claim because "our products are designed for street use."
But that's exactly what one Mustang owner says happened.
Today over at the North American GT-R Owners' Forum (NAGTROC), member Tay posted a sad tale about a wheel. Specifically, a very expensive wheel made by Cor that decided to bagelize (the center of the wheel broke out) itself while the owner was receiving some track driving instruction in his Mustang.
His post caught my attention because the same thing happened to me while I was driving in the 2008 24 Hours Of LeMons race. There are some key differences, however. The biggest of which is that I was racing on the cheapest racing steelies bad checks could buy and this guy's Cor wheels cost over $4,500.