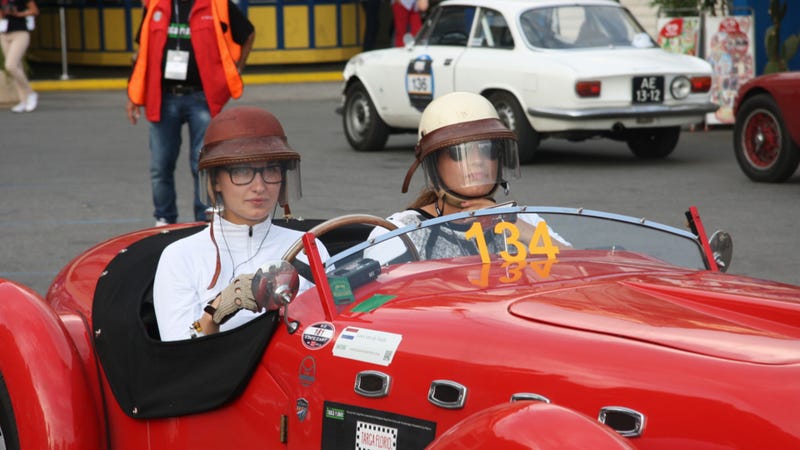 Palermo, Sicily — Vintage car racing is, for the most part, a good old boys club; the emphasis being on 'old' and 'boys.' But there are exceptions, and a few popped up at this weekend's Targa Florio vintage car race in Sicily.
Two of them were Loes and Annemarie van de Velde, svelte blondes driving an even more svelte 1950 Healey Silverstone to a 49th place finish.
While there were plenty of women hanging around this weekend's race (lots of wives, and more than a few younger wives of older husbands were co-drivers), there were still less than a dozen registered as primary drivers. That's less than five percent of the more than 200 drivers entered in the race.
The Targa Florio had a winner, but it was mostly for fun. Bearing that in mind Loes and Annemarie van de Velde made a pretty good team, not only because they finished in the top quarter, but also because they cut a striking figure. Don't ever let anyone tell you that handsome Nordic faces, white jackets, vintage racing helmets, and beautiful antique red sports cars don't mix, because they do, and style counts for a lot in an event like this one. It's almost the entire point of it.