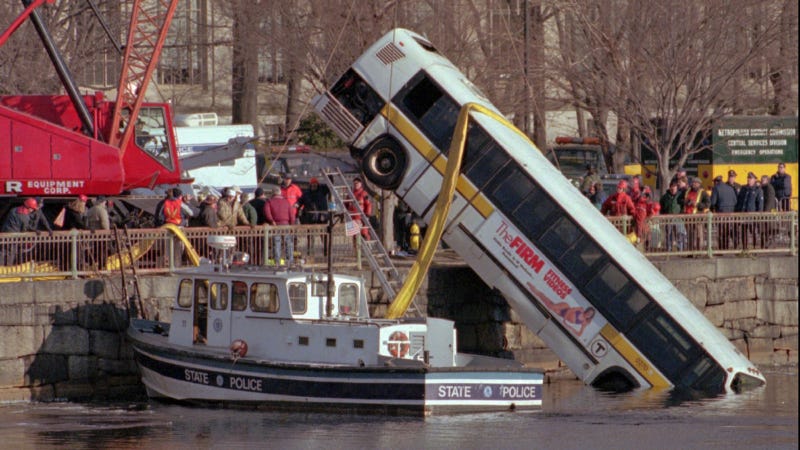 Across the globe from America's biggest cities to small villages in India, buses are absolutely vital to how people get around. But sometimes, things don't work out as planned. Due to driver error, bad roads and bridges, poor weather or any number of other factors, buses can experience sudden changes in altitude that can leave their passengers badly wounded or even dead.
When you read about it in the news, this situation is known as a "bus plunge." And make no mistake — it is always a "plunge," and a never a "fall," a "drop," a "plummet" or some other word. Buses plunge, and that's all there is to it.
Today, I'm about to let you in on one of journalism's least well-kept secrets: the bus plunge story.
Any time you read about a bus leaving the roadway and falling to one degree or another, I can guarantee you that nine times out of 10, the word "plunge" will be used, especially in the headline.
A search on Google News reveals recent bus plunges in San Antonio, Los Angeles, China, New Delhi, Nepal and Peru, just to name a few. A search of the AP's image archive, where I found the photos in this story, yielded some 700 results. Even Jalopnik has made use of the term in our stories.