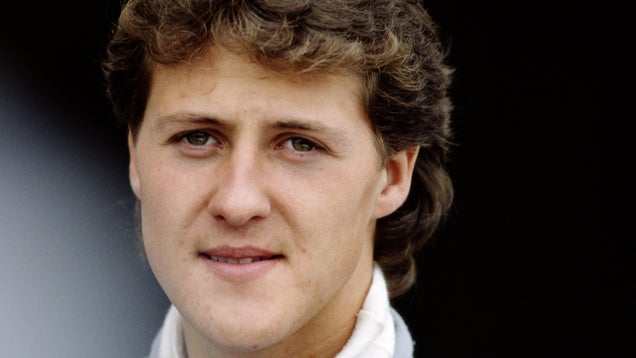 S
Ninety one wins. Sixty eight pole positions. One hundred fifty five podium finishes. Seven world championships. No matter how you look at it, Michael Schumacher is the most successful driver to ever participate in the Formula One World Championship.
And earlier today, a career of 20 years came to an end with the announcement that he will retire from F1 at the end of the season.
It was one of the most storied and fascinating careers in motorsports. Here is just a brief photographic sojourn through it.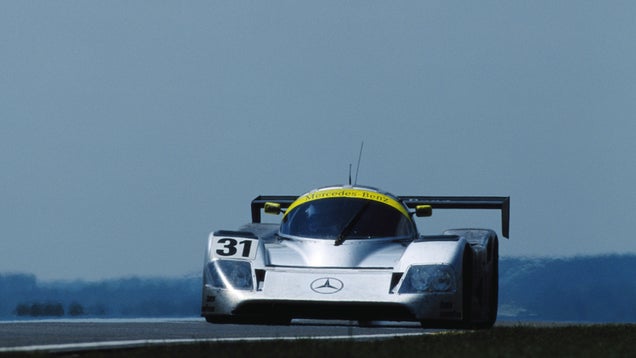 S
After years of karting and lower formula cars, Schumacher got his start on the big time as a member of the Sauber Mercedes LMP junior team where he participated in tons of endurance races.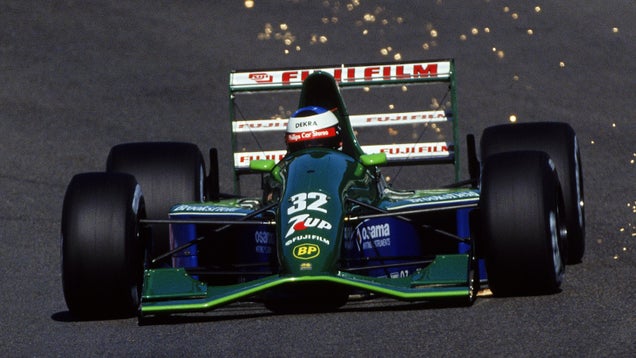 S
And then F1 came calling. When Bertrand Gachot sprayed his cab driver with CS Gas and went to jail for two months, Willi Weber, Schumacher's manager, convinced Eddie Jordan to put Schumi in the car for the 1991 Belgian GP at Spa. He qualified an awesome seventh but dropped out when the car failed.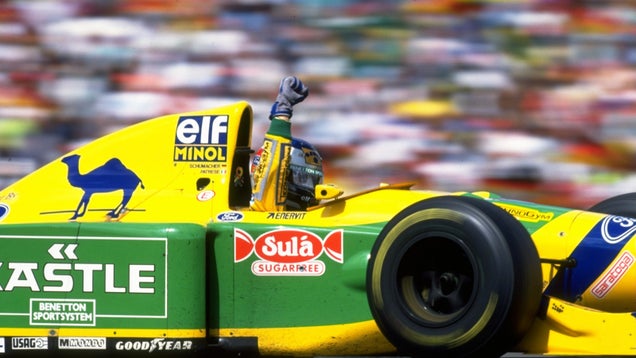 S
Immediately after, Schumacher moved to Benetton.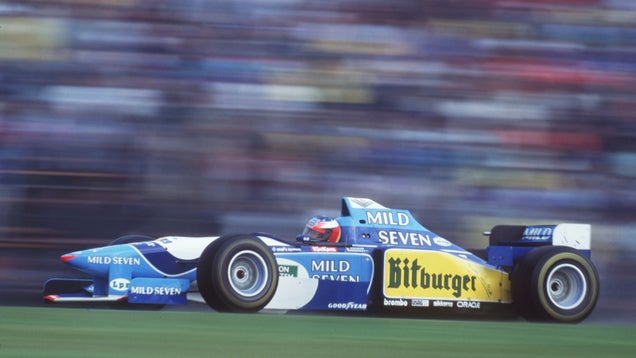 S
Then he started winning. He won the 1994 and 1995 world titles for the team.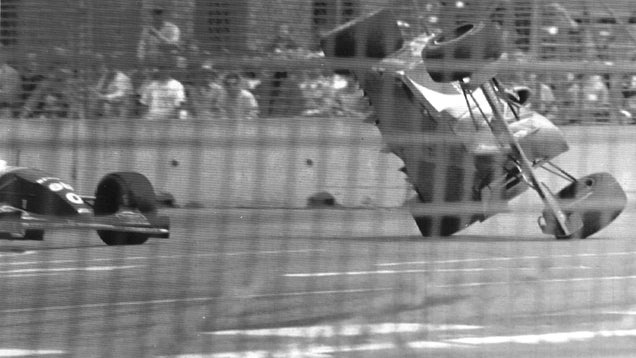 S
But they weren't without controversy. In 1994, Schumacher allegedly took Damon Hill out of the Australian GP on purpose after a crash. If Hill finished the race, he would've beaten Schumacher to the title.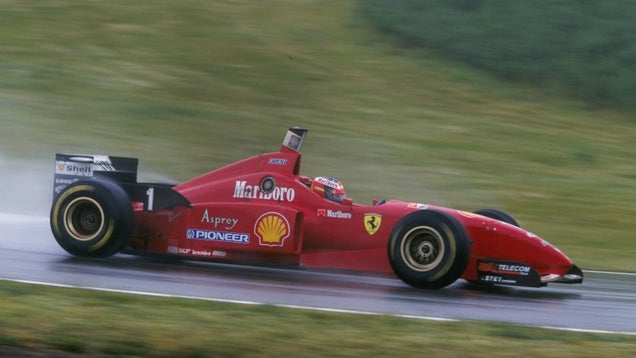 S
After the 1995 season, Schumacher moved to Ferrari, where he'd stay for 10 years and win five more championships. His first win for the team was in the wet at the 1996 Spanish Grand Prix.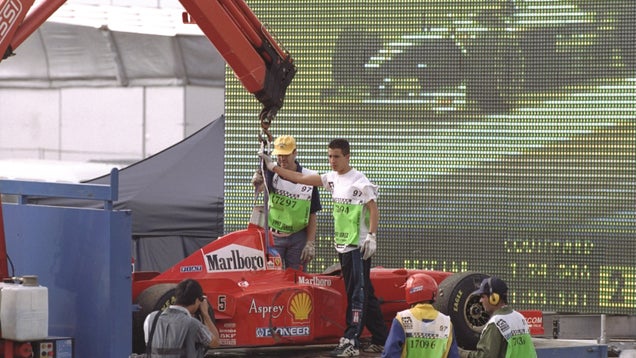 S
In 1997, Schumacher had a chance to beat Jacques Villeneuve to the title. Much like in Australia three years before, he tried to take Villeneuve out of the race. This time, he failed. Schumacher was disqualified from the championship for this act.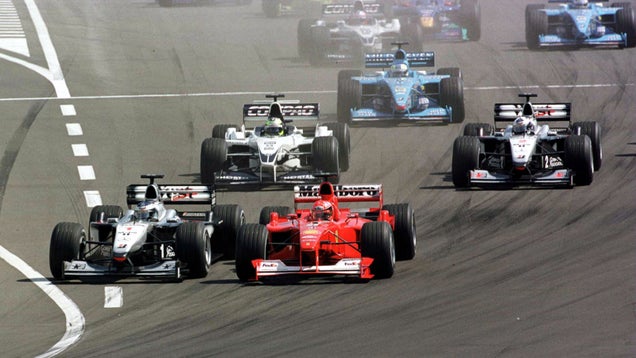 S
Schumacher always said that his favorite rival was Mika Hakkinen of McLaren. Here they are going wheel to wheel.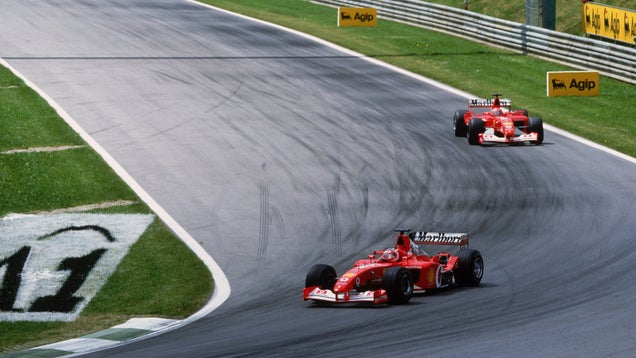 S
At the 2002 Austrian Grand Prix, Ferrari ordered Rubens Barrichello out of the lead to let teammate Schumacher through for the win. The result was a pissed off crowd and a $1 million fine to Ferrari for rigging a race.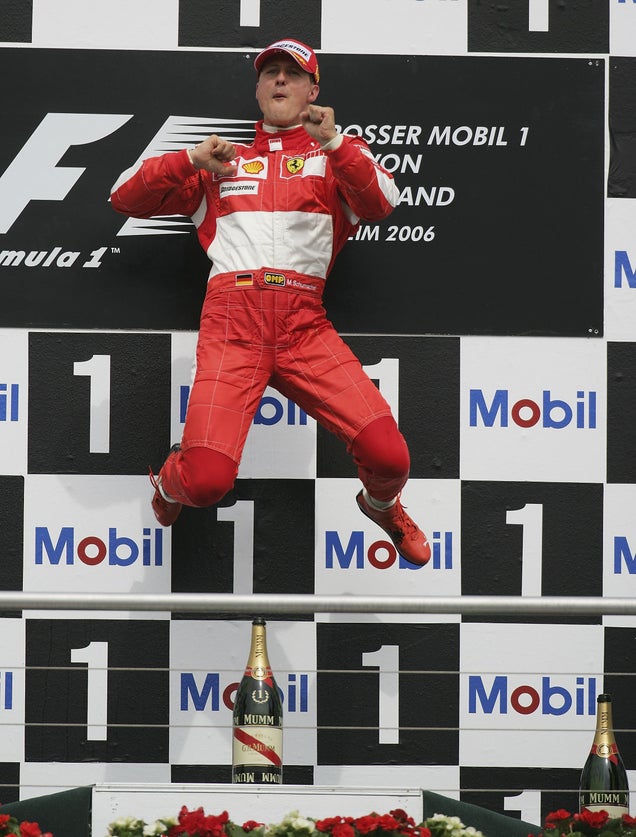 S
One thing Schumi was good at was celebrating a win. He'd always leap off the podium and celebrate each victory as if it was his first. (Click the picture above to see his epic vertical leap.)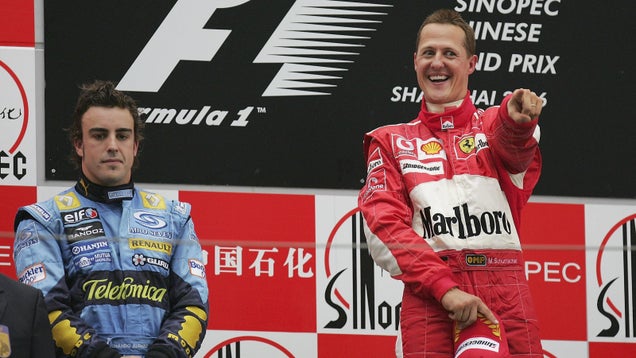 S
At the 2006 Italian Grand Prix, which he won, he announced his retirement. A few weeks later he won his final GP in China. Yeah, he looks a bit insane.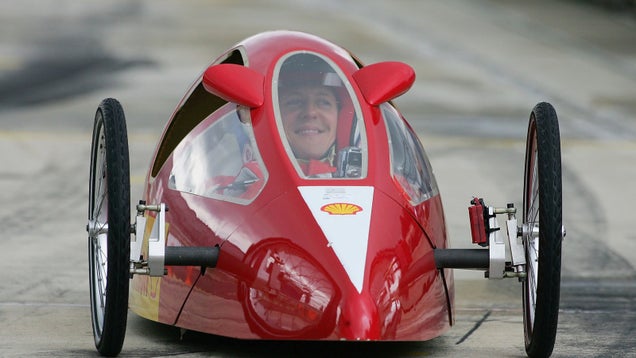 S
After retirement, Schumi kept kind of busy in things like this "Shell eco-racer."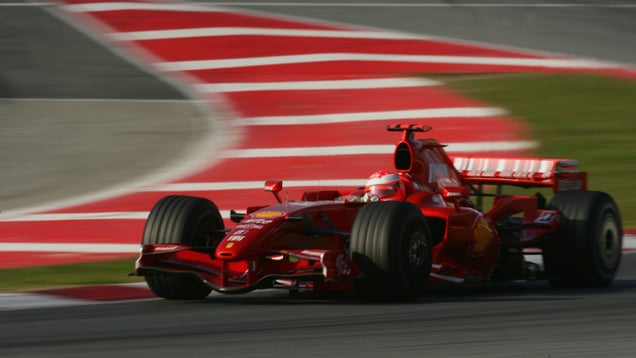 S
He also tested current Ferrari F1 cars, like this 2007 Ferrari.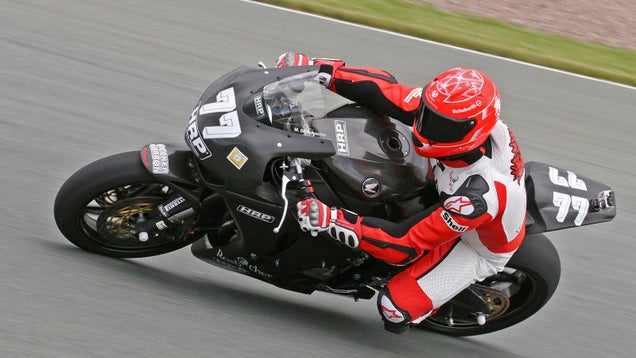 S
And he raced motorcycles. He did have a pretty severe crash that hurt his neck, which caused him to skip a return to F1 in 2009 to substitute for the injured Felipe Massa.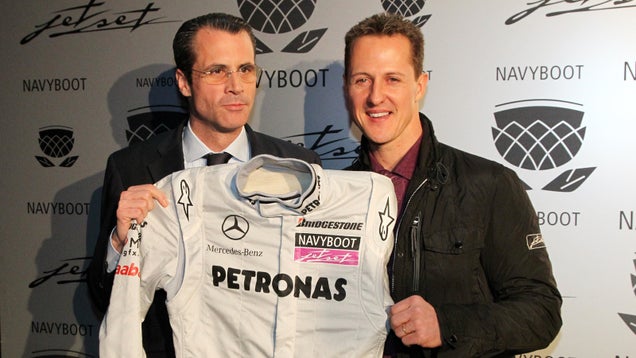 S
In 2010, he made his official comeback with the Mercedes F1 Team, led by his friend and mentor Ross Brawn.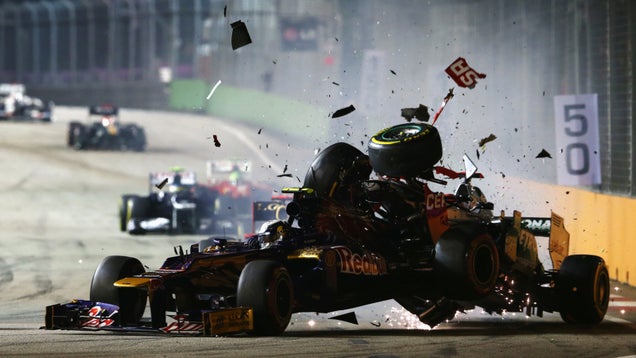 S
The return was far from a success. An uncompetitive Mercedes car and a Schumacher that seemed less passionate than years past earned one podium finish in three years. Last week, it was announced that Lewis Hamilton would be replacing Michael at the team.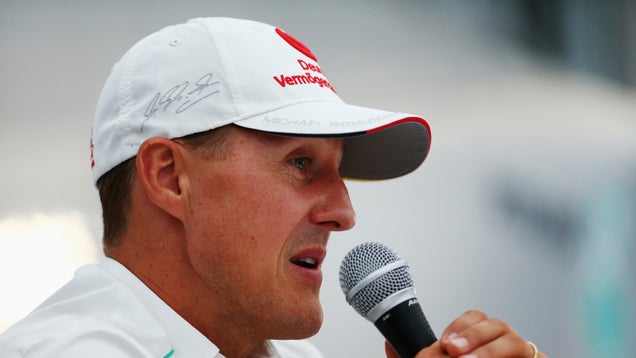 S
Instead of going elsewhere, Michael decided to retire again, possibly forever, and announced it today. See ya Schumi, the F1 world is gonna be missing one of the all time greats!
Photo Credit: AP Images/Getty