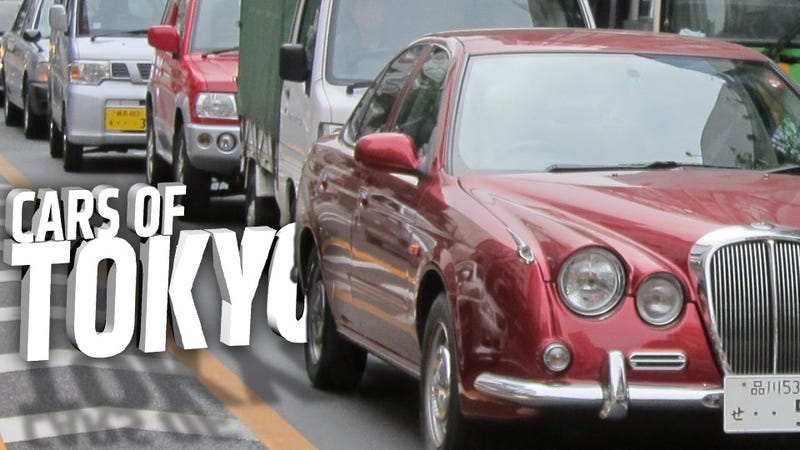 I was just in Tokyo on Important Jalopnik Business, and, as always, I was thinking about you, my readers. Aside from writing "Mrs. Jason Jalopnikreaders" over and over again on my notebook, I made a point to take a stroll through Tokyo so I could give you a glimpse of the very unique carscape of this huge, dense city.
Most of these photos are from about an hour-long walk from the Harijuku area to the Shinjuku area. I think. Tokyo's roads seem like they were designed by an urban planner who saw Jackson Pollack's Number 3 and thought "let's just use that for a map" so I was usually pretty lost and bewildered. Among those spaghetti'd streets were some pretty interesting cars, so let's see what we've got:
Let's start with something I've already made clear I'm a bit obsessed with right now: tiny vans. This one's a Daihatsu Tanto, but there are about a billion thousand varieties of these things. The streets of Tokyo are full of them, making up probably about a third of all the cars you see. They do everything from acting as work commuters to carrying ladders on their roof for painters and everything in between. They're a great study in space maximization.