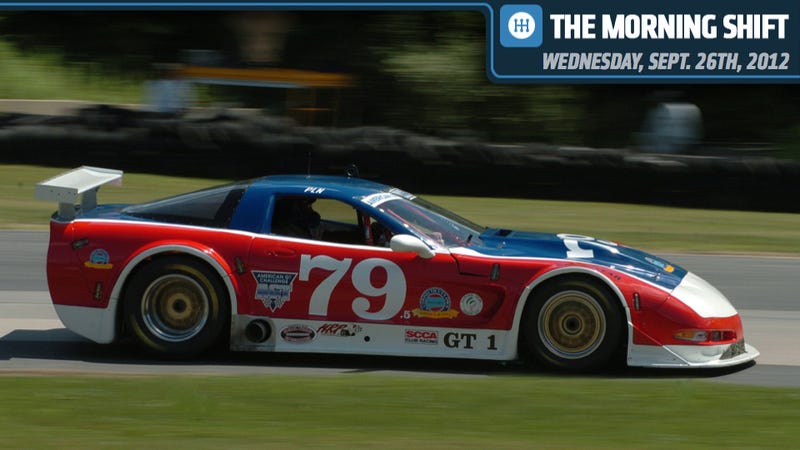 This is the Morning Shift, our one-stop daily roundup of all the auto news that's actually important — all in one place at 9:00 AM. Or, you could spend all day waiting for other sites to parcel it out to you one story at a time. Isn't your time more important?
---
1st Gear: If You're Happy And You Know It, Clap Your Hands
The Associated Press reports that consumer confidence rose to a seven-month high in September, and that is very good news for the auto industry. (All together now: jobs, housing, consumer confidence.) The Conference Board says the rate is the highest since February, when many economists thought the country was on the verge of a recovery. It's not all good news, naturally. The consumer confidence rate is 70.3, and 90 indicates a healthy economy. The index hasn't been that high since December 2007.
Confidence may be going up for a couple of reasons. First, consumers are more optimistic about the job market. Second, it looks like interest rates are going to stay low. Third, President Obama's speech at the Democratic convention might have cheered people up (with an assist from President Clinton). Pessimists would say the increase isn't to be trusted: the consumer confidence rate can go up and down like a yo-yo. But up is always better for car sales than down.
---
2nd Gear: Chryslers Sara Importato Da Italia
Reuters says it's official. Fiat will use plants in Italy to build cars for other parts of the world, particularly the United States. That most likely means Chryslers and Jeeps will be imported from Italy for sale here, and possibly other Fiat company brands as well. (Good thing Chrysler just put some employees in downtown Detroit to offset what's certain to cause some talk.) Speaking to union members in Turin, CEO Sergio Marchionne said Fiat had to change the way it deployed its Italian plants, in light of the country's devastating recession. "We can and we must think of the car sector in Italy in a different way, refocus it, so that it becomes an important production centre for exports outside Europe," he said. "In our case, that means above all the United States."