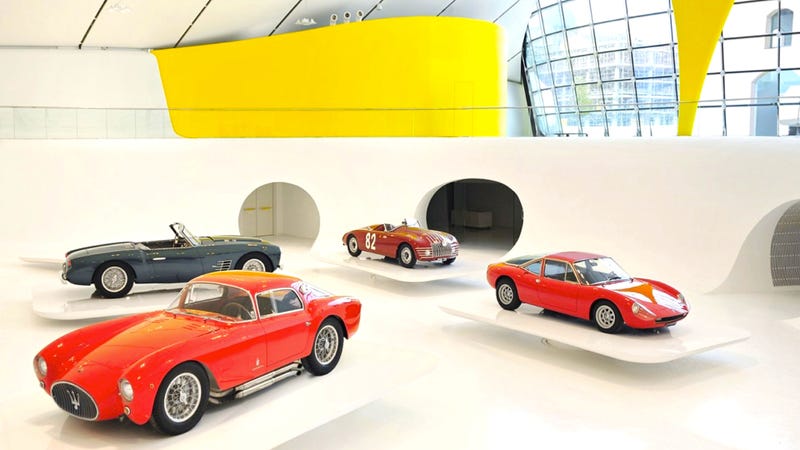 It's a given that car enthusiasts will flock to the Enzo Ferrari Museum, but the museum itself, with is aluminum skin and geothermal wells, is cool enough to draw the eye of anyone interested in architecture or design.
In 2004, the city of Modena wanted to honor its greatest resident, Ferrari. They contracted Czech architect Jan Kaplický, founder of Future Systems to design a museum for Enzo. Eight years and $17.6 million dollars (€14.2 million) later, we have the finished article.
The museum is built in two parts: there is Enzo Ferrari's family home and adjoined workshop, as well as the new building enveloping the old structure. Architect Magazine notes that it is amazing how well everything goes together.
Its bulging crest is slit by 10 protruding gills, evoking the molded metal skin and air vents of car bodies without making literal reference to them. Despite the new structure's extroverted form, color, and technology, Kaplický conceived it as a passive addition, like an open hand protecting the L-shaped complex of original buildings. It is parked discretely, like a very expensive car, in the background.
That 3,300-square-meter (35,521-square-foot) roof is constructed with the shipbuilding technique of tongue-in-groove joinery, a favorite style of Kaplický. The whole structure is supported by a vaulted metal spaceframe, not unlike many of Ferrari's older racecars. It gave the whole building enough strength to survive this year's earthquake in the region with ease.