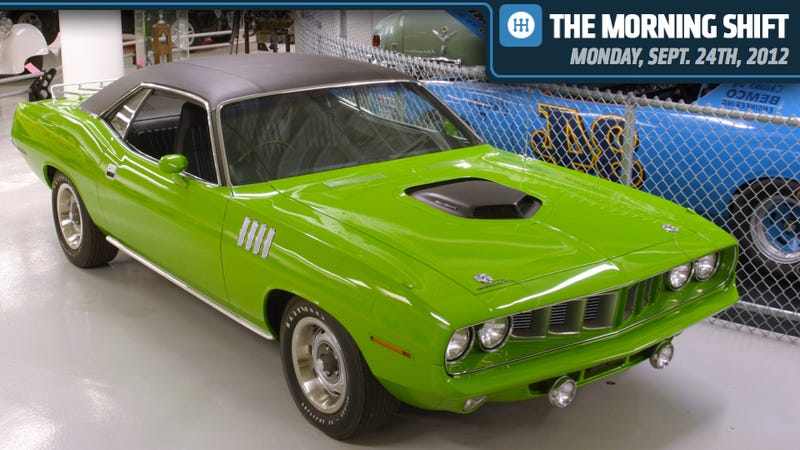 This is the Morning Shift, our one-stop daily roundup of all the auto news that's actually important — all in one place at 9:00 AM. Or, you could spend all day waiting for other sites to parcel it out to you one story at a time. Isn't your time more important?
---
1st Gear: Fiat: Imported From Turin
Bloomberg says Sergio Marchionne told the Italian government that he wants to ship more cars from Italy to markets outside Europe. That's right in line with what Marchionne has said about producing Chrysler vehicles in Italy, and also the company's plans to sell more Fiat models in the United States. Marchionne met with the Italian prime minister, Mario Monti, in Rome for more than five hours on Saturday. The Italian government is going to set up a working group to help with the export push.
Bloomberg says Fiat didn't ask for state aid, and also didn't discuss job cuts or plant closings with the prime minister. But Fiat is set to trim its management ranks in Europe by 20 percent, in order to reduce its operating losses. All of this comes as Chrysler and the Canadian Auto Workers are holding talks on a new contract. Ford workers in Canada approve their contract this weekend, and the CAW has reached a deal with GM in Canada as well. Marchionne has had some sharp words for the CAW, and Chrysler officials think the contract is too pricey, but the deals at Ford and GM might leave it with no choice but to accept the pattern. After all, the Canadian government came through with some money when Chrysler was just about to liquidate. And a favor is a favor.
---