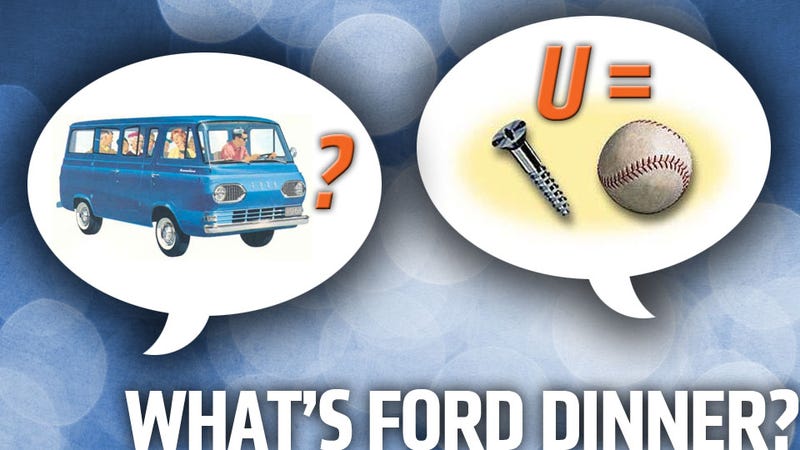 It's happened again. When Ford invited some journalists out to test the new C-Max, there was, of course,a dinner involved. For many auto journalists, these dinners represent over 25% of our monthly intake of both vitamin steak and vitamin gin. I even have a doctor's note to make sure I get what I need.
As always, I made sure to hunt down the most haggard looking engineers and ruin their meal with a volley of inane questions.
Here's what I found out. And, remember, readers, I do this for you. Because, dammit, I love you.
The idea: With the Econoline gone and replaced by the Transit as Ford's drafthorse, the legendary Econoline name is free to be repurposed for something more fun. So hear me out: I say, take the Flex platform and basic design language, shift the oily bits around so it's a cab-over design, like the first-generation Econoline. Boom! An instant cool car that can be a family hauler or a hipsters' band shuttle, or anything in between.