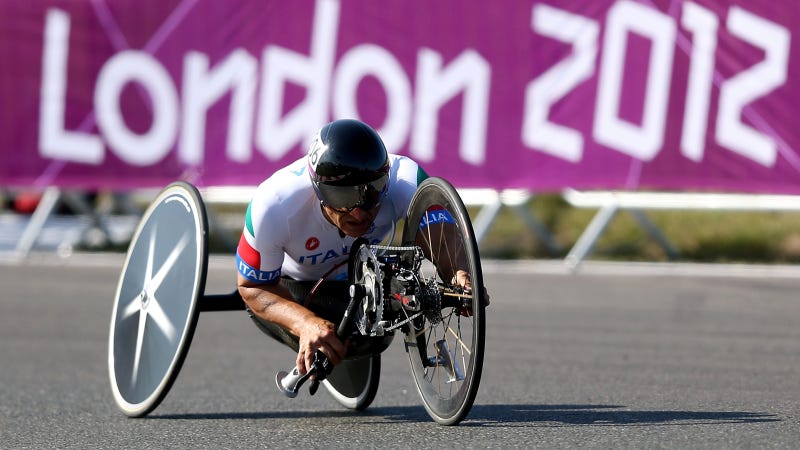 Just after September 11, 2001, the CART racing series held what was pretty much the first international sporting event after the terrorist attacks at the Lausitzring Circuit in Germany. But instead of signaling some sort of return to normalcy, it ended in a horrific accident involving 1997/1998 series champion Alex Zanardi.
Zanardi lost both of his legs in the crash and nearly died. But he somehow didn't let that get him down. And now, 11 years later, he's a different sort of champion. Zanardi just won gold in handcycling at the Paralympic Games.
After that crash, it was touch and go for quite a while. Zanardi was given the last rites at the race track with oil from his engine. He was in a medically induced coma for weeks. Yet somehow he pulled through.
He got prosthetic legs, which he said he liked because he could now "choose his own height." He appeared on the Late Show with David Letterman and made a few jokes. It's that sense of humor that he credits with helping him return to a normal life.
In 2003, he returned to the site of his crash and drove a specially equipped car with hand controls for 13 laps, the 13 laps he didn't finish after his accident. Zanardi also drove a specially equipped BMW in the World Touring Car Championship, where he was a race winner.
But after those adventures, Zanardi, who is now 45-years old, started handcycling almost by mistake. In 2007, he finished fourth in the New York City Marathon handcycle class. The kicker? He only trained for four weeks. In his fourth attempt, he won the New York City Marathon.