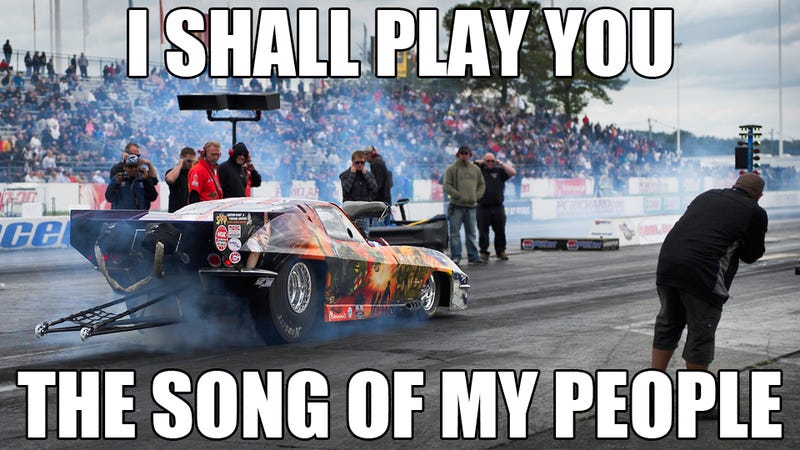 A person at Red Bull told me (right before giving me earplugs) that while an F1 car is loud, it actually produces noise on such frequencies to give you serious hearing damage if you listen for too long without earplugs. I took mine off anyway.
Why? Because it sounded too good to hear it muted. I mean, it started to hurt so I put them back on, I'm no moron, but at times, cars sound so good you could listen to them like music. It's an essential part of car culture.
We celebrated the noise of cars after we saw a near-silent electric car eat a wild boar this morning. Let us now play you the song of our people.