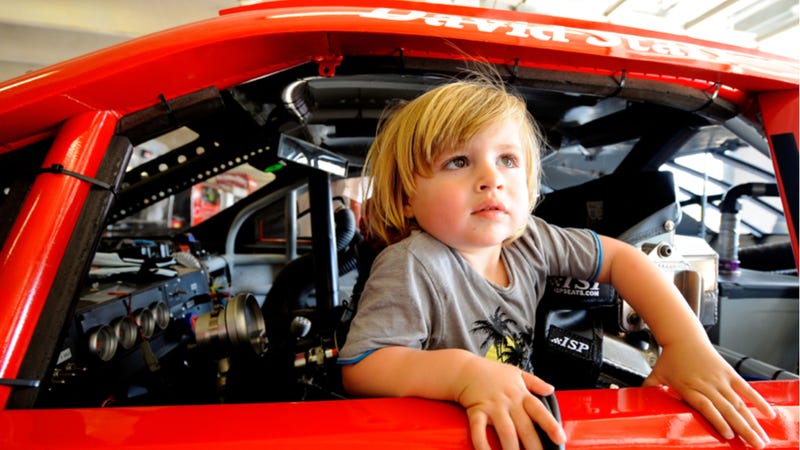 I love family reunions because some of it involves being near lots of people who know I like to talk a lot about cars and nod politely and pretend to be interested. I need that sometimes.
Last weekend, my encylopedia-like knowledge of cars came in handy. My cousin wants something new to replace her decade-old Ford Escape. She had a baby five months ago, though, and wants the new car to be the primary mode of travel for the the two of them and her husband. It's also something the family wants to keep for maybe 10 years.
I don't have kids. I don't ask to hold babies, or play with them for that matter. And I'm still surprised how much stuff accompanies such small people.
One look in the back of her Escape showed strollers, bags, bouncy things that were practically pouring out of the car. My years of ridiculing parents with one or two children who say, "We don't fit in an Accord," and then go and buy a Pilot, ends now.
But she surprised me by saying she really wanted a Volkswagen CC, but shot it down because the 2012 she drove didn't have a center rear seatbelt. Yes, the CC is basically a family sedan. But try squeezing a weirdly shaped collapsed crib into that. I don't think much else will fit.
Now, I'm aware you can fit a child in a child seat in a lot of cars. Jason Torchinsky proved it is, in fact, possible to squeeze a kid into a Scion FR-S. My father drove a Miata when I was a toddler and I rode in it in a way that was legal. Probably. But there's no way a stroller, diaper bag, toy bag and bouncy things for the kid to sit in will all fit in a sports coupe. I'm not even sure all of it would go in the back of something as curvaceous and form-over-function as the CC.