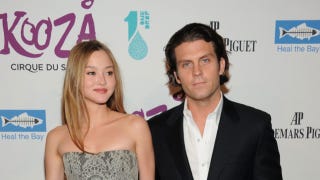 Detroit mogul, race team owner, and billionaire Roger Penske has a squeaky clean, no nonsense, business first image.
So why were two of his sons just arrested for an alleged break-in on the property of the Nantucket Yacht Club early Thursday morning?
Jay Penske, owner of Deadline.com, Dragon Books, and the Dragon Racing IndyCar team, and his brother Mark were arrested around 2AM this morning. They supposedly tried to break into a house on the yacht club's property.
The brothers spent the night in jail and were charged with breaking and entering and an attempt to commit a misdemeanor. The Nantucket Police Department has refused to comment on the story to Jalopnik.
Roger, who owns a house nearby, must be proud, especially since his team was just besmirched by a driver's suspension for drug use.