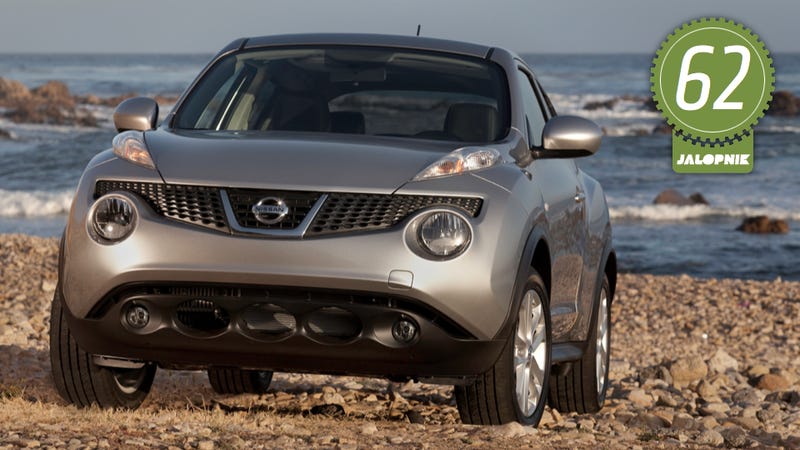 The first time I ever saw a picture of the Nissan Juke, I thought it was a joke. I figured it was a photoshop and there was no way that it could possibly be a real car. Those headlights, those proportions. Something was all wrong. It looked like an abomination.
It's a crossover coupe sedan hatchback economy car that looks like it was styled by 13 different people with different ideas. But is it a bad car? I recently spent a week with a Juke to find out if it filled some sort of niche.
(Full Disclosure: Nissan wanted me to drive the Juke so bad that they gave me one for a week, for free. I took it to Washington, DC, which I recently heard is our nation's capital and isn't actually a state.)
The Juke is supposed to be funky in appearance to appeal to those millennials we're always hearing about. This is Nissan's attempt to get people who don't give a rat's ass about cars or driving interested. I'm a millennial and I'm still not entirely sure what the word means.