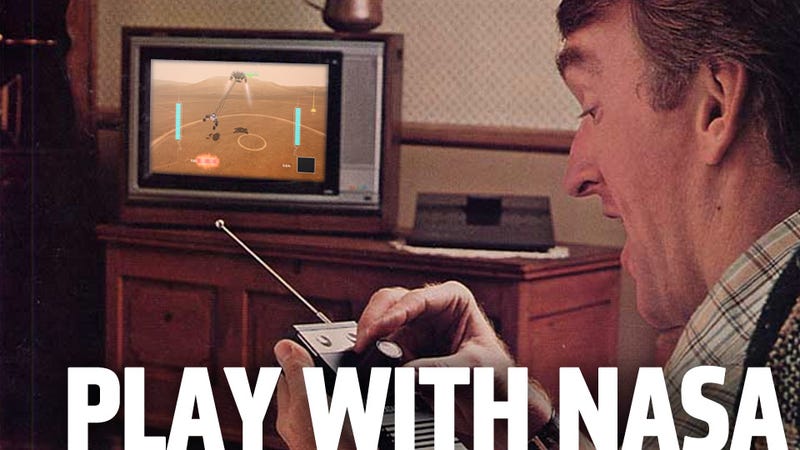 If there was the fun, cool uncle of government agencies, NASA would have to be it. Not only does he have an amazing job (landing robots on Mars), but Uncle Nasa also gives us cool gifts. Not like stupid Uncle Department of Agriculture, who's always trying to pawn off corn husk dolls and garden trowels. Uncle Nasa gives video games.
And this batch of games Uncle Nasa has is pretty impressive, and, even better, free. The games include the first official NASA game for a console, the very clearly named Mars Rover Landing. The game uses Kinect to read your body motion to control the game (I say that like there's any other way Kinect games work. Maybe it measures your sweat salinity?). The game is divided into the three stages of Curiosity's landing: entry into the Martian atmosphere. aeroshell ejection/chute deployment, and, best of all, the Skycrane landing.
I tried the first two stages at JPL this weekend when I covered the landing. Maybe it was the overall excitement of the event talking, but it was pretty fun. The atmospheric entry part was the most novel and satisfying, the actions of moving to keep the saucer-shaped aeroshell in the entry corridor feeling quite natural. Well, as natural as using your body to control a flying saucer can be. It's fun, and for free, absolutely worth a download.