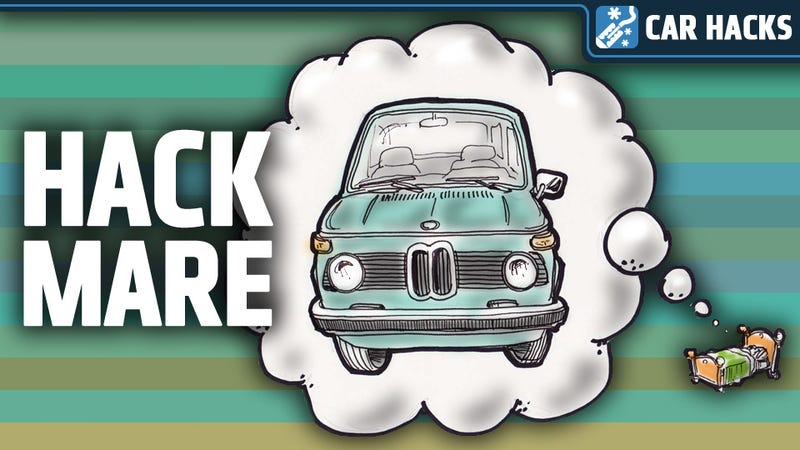 I suspect I'm not alone when I confess I occasionally have car-related dreams. This past week, I woke from a very vivid dream, though I could only remember one part of it clearly. It was a dream about a car, a BMW 2002.
The part I remembered still haunts me: I was in the rear seat. On top of the backrest of the seat was a panel, with a pull-tab. I opened it, reached into the seat, and... and... pulled out a cold beer. Did I say "still haunts me" before? I meant "seems like a good idea."
I know why I was dreaming about a BMW 2002. You may recall a little while back I enlisted the help of the Jalopnik Brain Trust to help my Community-writer friend find a suitable classic car. Well, partially thanks to everyone's help, we found him a great old BMW 2002. I'll give it a full Jalopnik Classic review soon. So, I'd been in and out and around this car a fair amount recently, and that's why my neurons latched onto it in their time off.