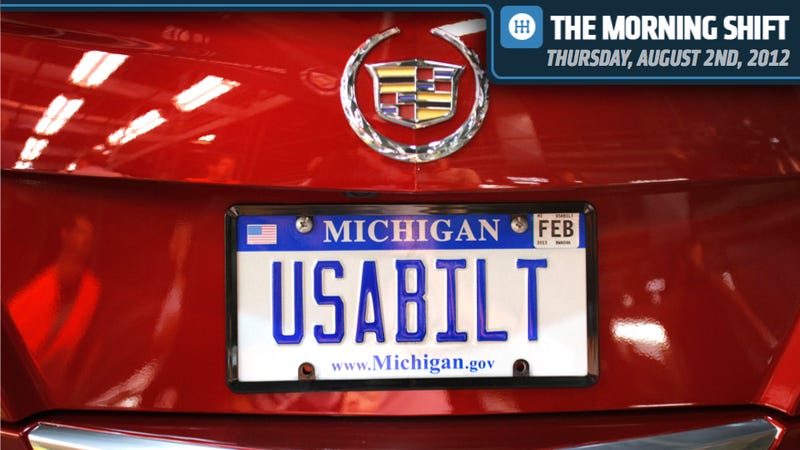 This is the Morning Shift, our one-stop daily roundup of all the auto news that's actually important — all in one place at 9:00 AM. Or, you could spend all day waiting for other sites to parcel it out to you one story at a time. Isn't your time more important?
---
1st Gear: Now We Know Why GM Is Firing People
The New York Times reports on GM's second-quarter profit plunge, which explains why it pushed out the head of Opel and fired its chief marketing officer (although the jerseys had something to do with that). GM's overall net income fell 41 percent, or a billion dollars, to $1.5 billion. Revenue also fell by just under $2 billion, to $37.6 billion. And yesterday, GM said its market share during July dropped by nearly three percentage points (it is down two points for 2012 overall). The big spotlight, of course, is Europe, where GM lost $361 million, compared with an operating profit of $102 million a year ago.