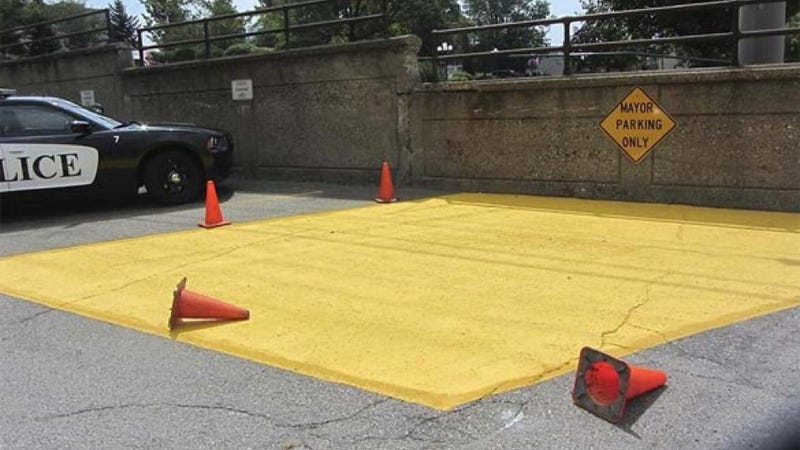 The other week, the mayor of Logansport, IN created a gigantic reserved parking spot for himself after receiving a parking ticket.
But now it seems he's decided that move was childish and has turned it into a handicapped spot.
Mayor Ted Franklin received a parking ticket for leaving his "p***y magnet" yellow Corvette in a no parking zone outside the township building. The ticket was issued by AJ Rozzi, the former police chief. Coincidentally, Franklin had recently refused to hire Rozzi's son as a new member of the police force.
Franklin paid the $20 ticket and then had his own 400 square foot reserved parking space created, possibly as a way to stick it to Rozzi.