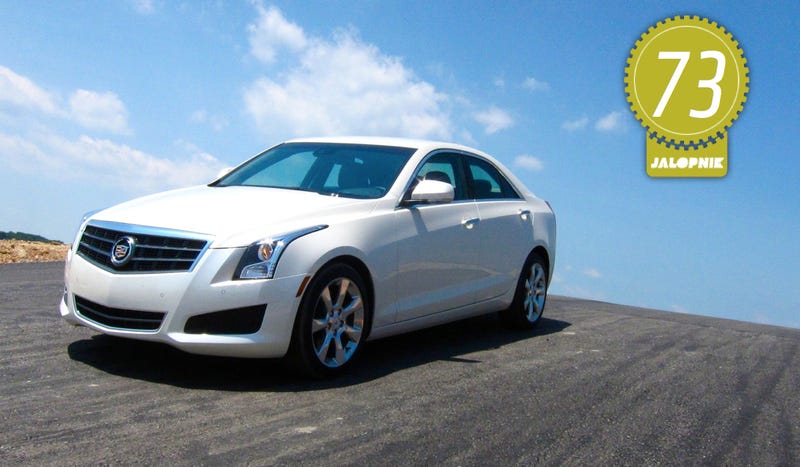 Auto scribes are rarely the creative type and we're all easily led to follow the storyline laid out for us by the car companies. In the case of the Cadillac ATS that story line is "has Cadillac beaten the 3-series?" Go ahead and read some other reviews. They'll almost all start out with a variation on that theme.
Expect a lot of "maybes" and maybe a "yes" or two which, sadly, misses the point. Cadillac hasn't built a 3-series fighter. They've just built a damn 3-series.
(Full Disclosure: Cadillac wanted me to drive the new ATS so bad they flew me to Atlanta and put us up at the Mandarin Oriental where, it seems, surreal Swedish death metal crooners One Direction were staying. I was shocked when told all the screaming teenage girls weren't there for us. Also, Sam Smith and I talked a Cadillac engineer into letting us stop for BBQ on the way to the airport. Not bad.)
Think of it as benchmarking gone wrong then, suddenly, gone right again. What does it mean to build a 3-Series in America? Make it RWD and slightly slower, give it a "Nürburgring-tuned" suspension, send it to Keira Knightly's dietician, and cut the cost through some cleverly old-GM ways.
Europeans love aluminum and, no doubt, the ATS has lots of little aluminum and magnesium bits. But it also has out-of-fashion heavy metals like iron and steel, as seen on the ATS-turned sideways for the suspension geeks in the crowd. Notice the swiss cheese?
Cadillac used the Homer Simpson-approach to engineering. Speed holes. And why not? If you think you can tell the difference when driving between honest-to-goodness aluminum and hole-y old-school metals I've got a nice invisible suit that's just your size.
I can also say, surely, that it has no impact on safety. Did you see what MotorTrend did? They flipped the bitch and it was barely dented.