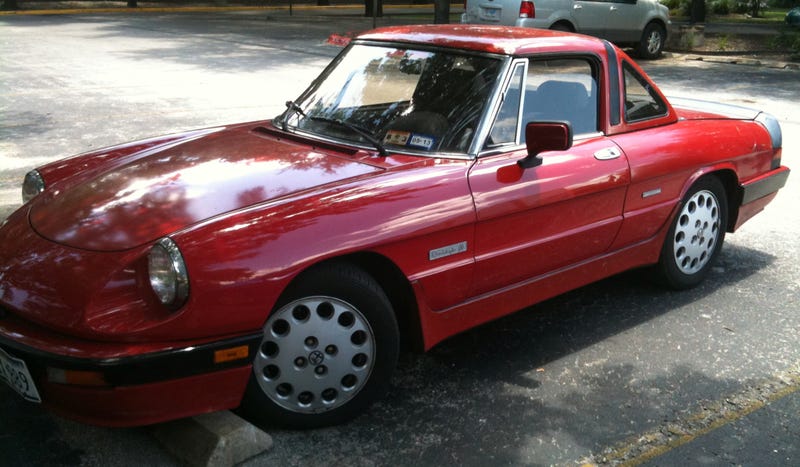 Welcome to Found Around Town, where we feature cars we find in a city largely devoid of interesting ones because everyone drives Priuses or rides bicycles: Austin, Texas. This feature may sound familiar to you.
Today we look at an Alfa Romeo Spider Quadrifoglio.
It's funny I should find one of these just a week after we wrote about them in our feature on Pininfarina designs. Initially, it can be hard to place a Spider's age since they were made for close to 30 years. But the badges tell us this red model is a "Quadrifoglio" edition, which is Italian for four-leaf clover.