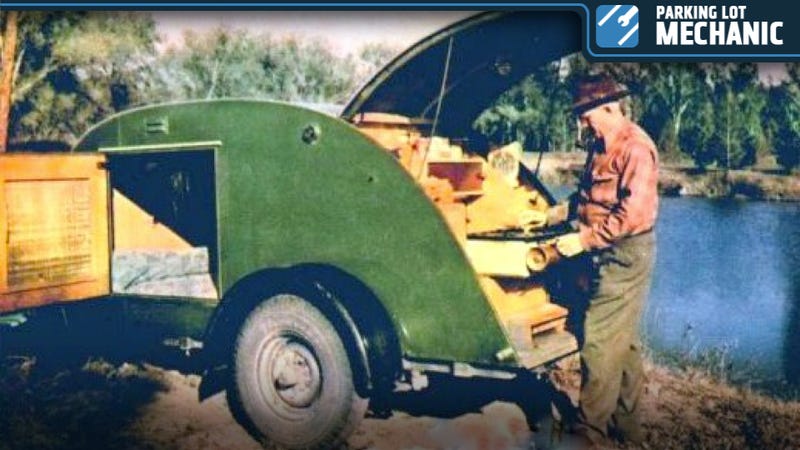 As with Costco, bulging SUVs, and childhood obesity, toy haulers bother me. They're just too much. I get why someone might want one: comfort + capacity = fun. But I'll wager that many of us could have a pretty enjoyable experience without schlepping so much stuff around.
One couple wanted to travel across the country in their car, but wanted more comfort than a tent could provide. So they found plans for a build-it-yourself travel trailer. Here's how they did it.
Chris and Carrie Himes are do-more-with-less types, and they wanted to enjoy this summer's extended cross country road trip using nothing more than their four-cylinder Pontiac Vibe and a little creativity. They found what they were looking for in the Sept. 1947 issue of Mechanix Illustrated — the Trailer for Two.