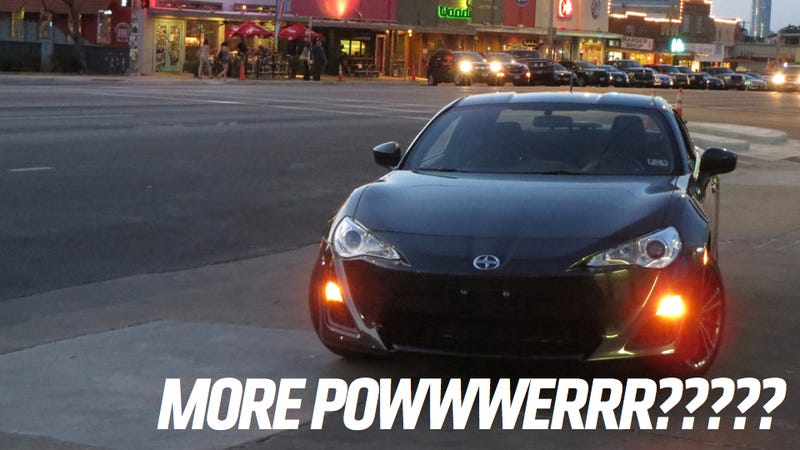 Two of the most acclaimed cars of the past year have to be the Toyota/Subaru twins, the BRZ and the FR-S. While they aren't the fastest or most luxurious cars on the road, they have a fantastic chassis, great gearbox, and some sublime handling that you can drift at the flick of a wrist.
But there have also been people clamoring for more powwwwwweerrrrrr.
Subaru and Toyota have both said that there isn't room for a turbo under the hood of the cars, but as we saw earlier today, that simply isn't true.