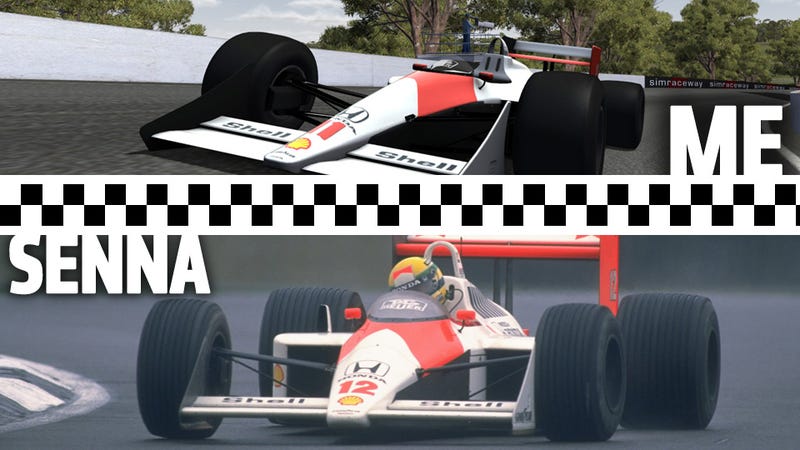 I drove Ayrton Senna's legendary McLaren MP4/4. The car he drove to victory in the 1988 Formula One World Championship. Ok. Let me just clarify. I didn't actually drive the real car. I drove the virtual car on the online racing simulator, Simraceway.
The virtual car will be released today but I got the first chance to drive and who says no to an opportunity like that?
Now before you boo me and call for false advertising, virtual racing simulators can be extremely accurate. The physics and car models are derived from drivers who have actually driven the real things. SimRaceway, for example, has Dario Franchitti, Alan McNish and many other top racers helping to make the experience as realistic as possible.