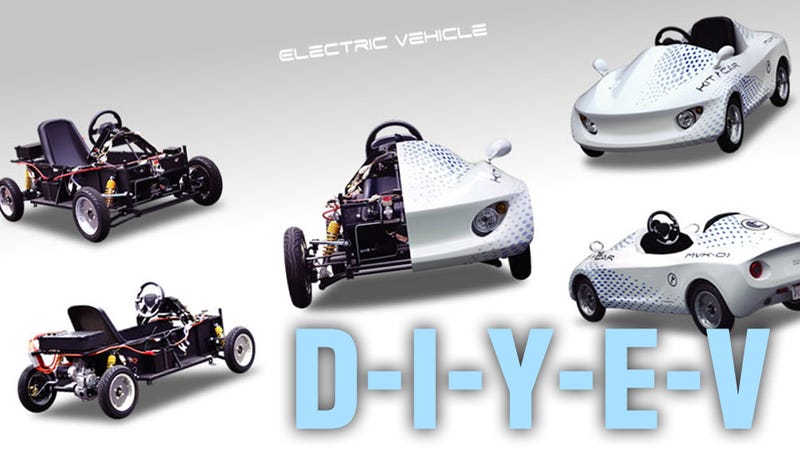 Have you been thinking about buying an electric car, but find them too assembled for your tastes? Then boy are you in luck: a Japanese company called Modi-Corp has released a new, assemble-it-yourself electric car.
The car is a tiny one-seater vehicle, street-registrable in Japan as a "motorized bicycle", and, in a brilliant triumph of confusing marketing, is called a Pius. You know, since there's no other electric or partially electric car named something that sounds really, really like "Pius."
Based on a Japanese chart, it appears to have a range of about 15 miles (25 km) and a top speed of close to 22 mph (35 kph). This blistering speed is thanks to a just under 1 HP motor (0.6 KW), fed by a 36 V battery pack, and pushing around all 440 lbs of car. These specs make it remarkably similar to the Electra King I reviewed recently.